Programs
College-to-university transfer programs
Turn an Ontario college diploma (or equivalent) into a degree in as little as two years. See which programs are available to you at ontariotechu.ca/pathways.
Your career possibilities
Cloud Solutions Architect
Communications Officer
Computational Modeler
Computer Programmer
Cyber Security Specialist
Digital Media Strategist
Digital Transformation Lead
Game Designer or Programmer
Information and Communication Technology Manager
Machine Learning and Data Specialist
Medical Device Development Engineer
Mobility Solutions Engineer
Virtual Reality/Augmented Reality Developer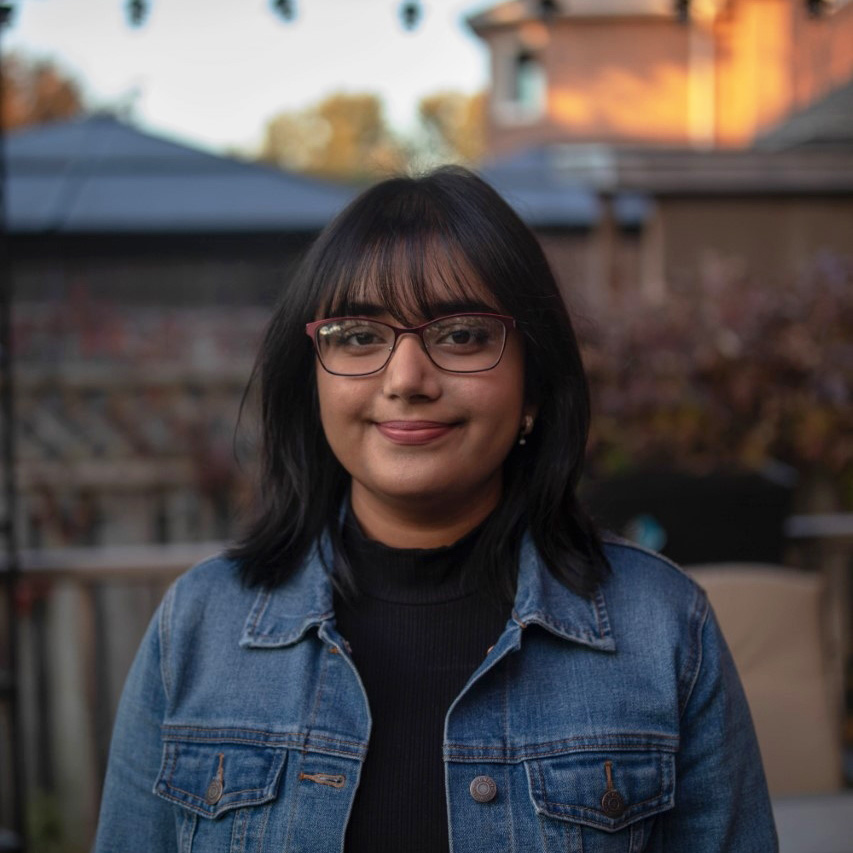 My time at Ontario Tech has transformed me into the best version of myself. Through the support of my wonderful peers and professors in the Game Development and Interactive Media program, I discovered what I am most passionate about and what I can do to help me get there. Getting involved with the school has also strengthened my leadership skills, and because of that I am prepared to work with any team I am part of in the future.

Safa Nazir

Game Development and Interactive Media, class of 2021

Freelance Game Editor
Industry-ready learning
Participate in high-quality, interactive media such as game creation, simulations, and virtual- and augmented-reality experiences.

Develop your own interactive web and mobile applications.

Use tools in computer programming and mathematical analysis in an immersive, hands-on environment.
Evaluate and exploit enterprise networks in our Hacker Research Lab; prepare for industry-standard certifications such as (ISC)2, CompTIA, three levels of Cisco and many more.

Use industry-standard CAD software to design and produce 3D drawings of parts; make them come to life in our Rapid Prototyping and Manufacturing Lab.

Create and implement professional communication campaigns that inform the public about issues that inspire you to work for change.
Program-relevant
software
Women for STEM Scholarship recipients
Isabella Smith
Technology Management, class of 2023
Rachel Vanderknokke
Commerce, class of 2024
Clubs and societies
Association for Computing Machinery's Women in Computing Student Chapter
Business and IT Student Society
Communication and Digital Media Society
Game Development Society
Hacker Club
Networking and IT Security Society
Women in IT
Student award winners
Talented Ontario Tech students won the $5,000 Internet-innovation award in 2020, at the @ Company's competition—a four week event featuring 30 selected students or graduates from across North America
Brilliant Catalyst
Experiential learning hub designed to facilitate idea generation, collaboration and new partnerships
We develop
Game Development Laboratory
Our unique lab involves studying and developing games, and engaging with game technologies as a whole. You'll have all the tools necessary to create cutting-edge gaming experiences–a full-body motion-capture studio, an audiometric room for recording and mixing, and high-tech game development workstations.