Residence
Guaranteed for all first-year students who apply to residence by June 1.
Residence living
Controlled building access.
Double-sized beds in all rooms.
Game rooms, dance studios and lounges.
High-speed Internet.
Housekeeping and maintenance services.
Kitchen facilities, including access to BBQs.
Living-learning communities (LLC).
Nightly events to support social and academic needs.
On-site laundry.
Residence advisors on each floor.
Residence Outreach Worker.
Roommate self-selection.
Steps from the bus stop.
Two residence buildings.
Meal plans
ontariotechuresidence.ca/meal-plans
We offer a variety of mandatory (South Village Residence) and optional flexible food plans, for students both living in residence and commuting.
Gender-inclusive housing
Our residences offer gender-inclusive housing options that ensure inclusive communities; we respect all students' rights to self-identify gender. We offer gender-inclusive housing to acknowledge the diverse needs of the residence community, which cannot be met with traditional gender-based housing.
We offer:
Single-gender housing: Roommates who all self-identify as the same gender.
Mixed-gender housing: Roommates who self-identify as any gender.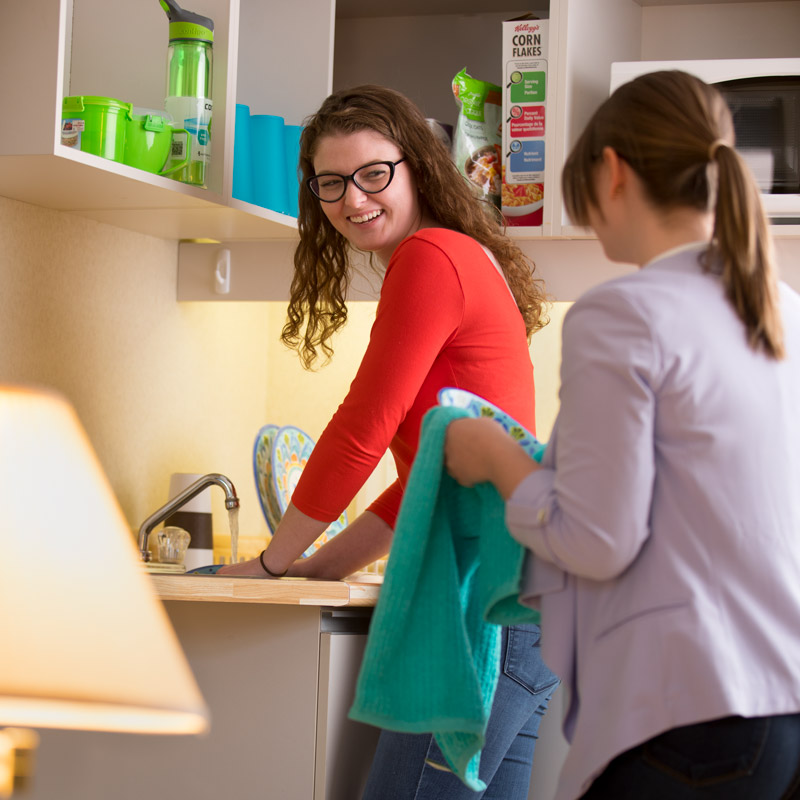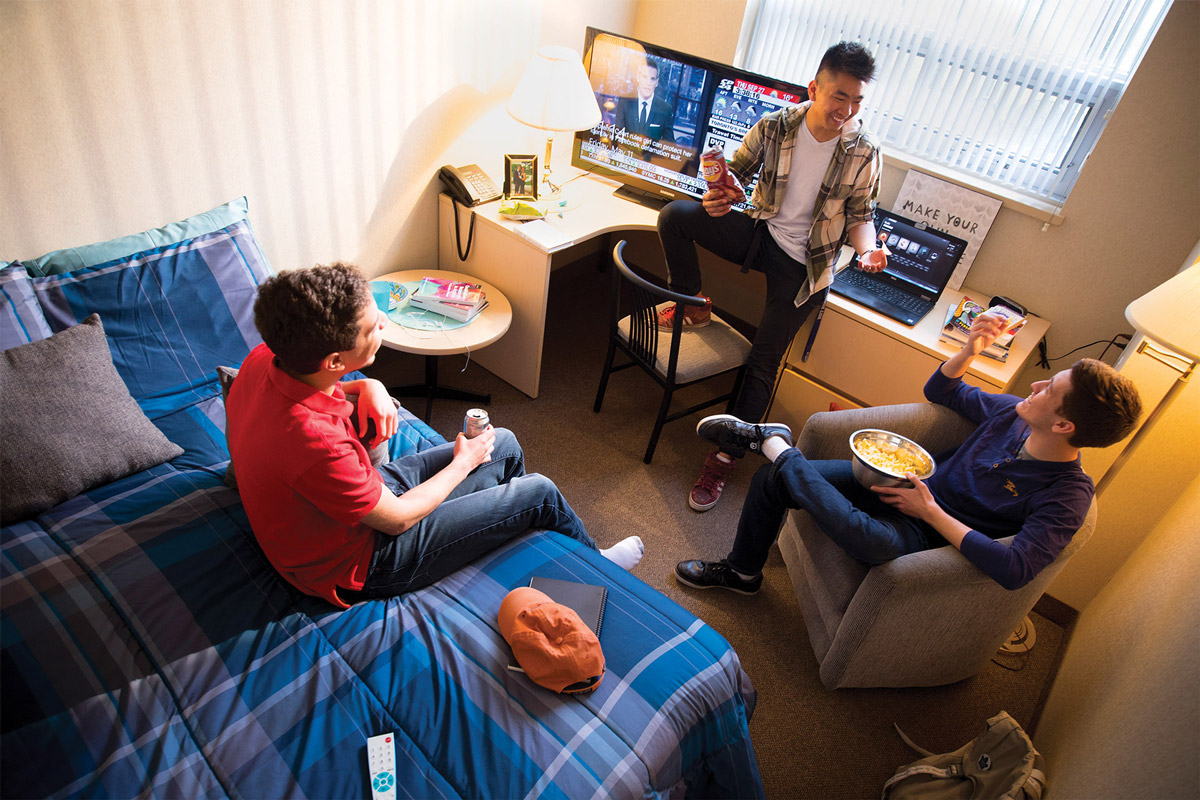 Giving Engineering Academic Resources (GEARS) LLC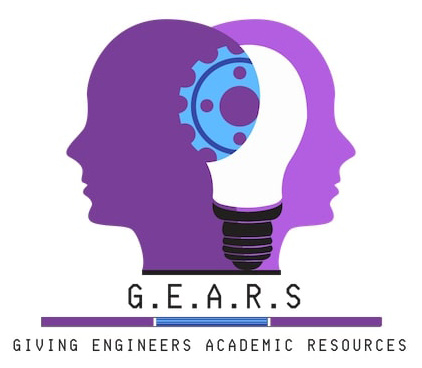 A community of first- and upper-year Engineering students who live together, allowing for a diverse range of knowledge and experience to promote collaboration:
Supported by faculty.
Facilitated study sessions hosted within Residence.
Your LLC Resident Advisor is an upper-year engineering student.
Live within a community of students who understand the demands of an engineering program and who provide peer support.
81 per cent of students who participated in GEARS achieved good academic standing.
Food for thought
Home-cooked meals worth sticking around for.
Whether you're grabbing a freshly baked pastry at the Hive Café, a hand-carved turkey sandwich at Shop 61, a quick burrito or pasta dish—you can count on being served by a local Canadian company, delivering outstanding food services. You'll enjoy dishes prepared fresh each day, from scratch and with local ingredients.
Have dietary requirements and preferences?
You'll be well taken care of with a variety of vegetarian, vegan, halal and allergen-friendly dishes.