Programs
College-to-university transfer programs
Turn an Ontario college diploma (or equivalent) into a degree in as little as two years. See which programs are available to you at ontariotechu.ca/pathways.
Your career possibilities †
Biotechnologist
Computational Modeler
Conservation Biologist
Crime Scene Officer
Drug Discovery and Pharmaceutical Researcher
Energy Supply Specialist
Environmental Protection Officer
Epidemiologist
Forensic Technologist
Financial Analyst
Machine Learning and Data Scientist
Medical Professional (e.g. Dentist, Physician, Pharmacist, Veterinarian)
Nanotechnologist
Occupational Health and Safety Co-ordinator
Registered Medical Laboratory Technologist
† Some of these careers may require further study.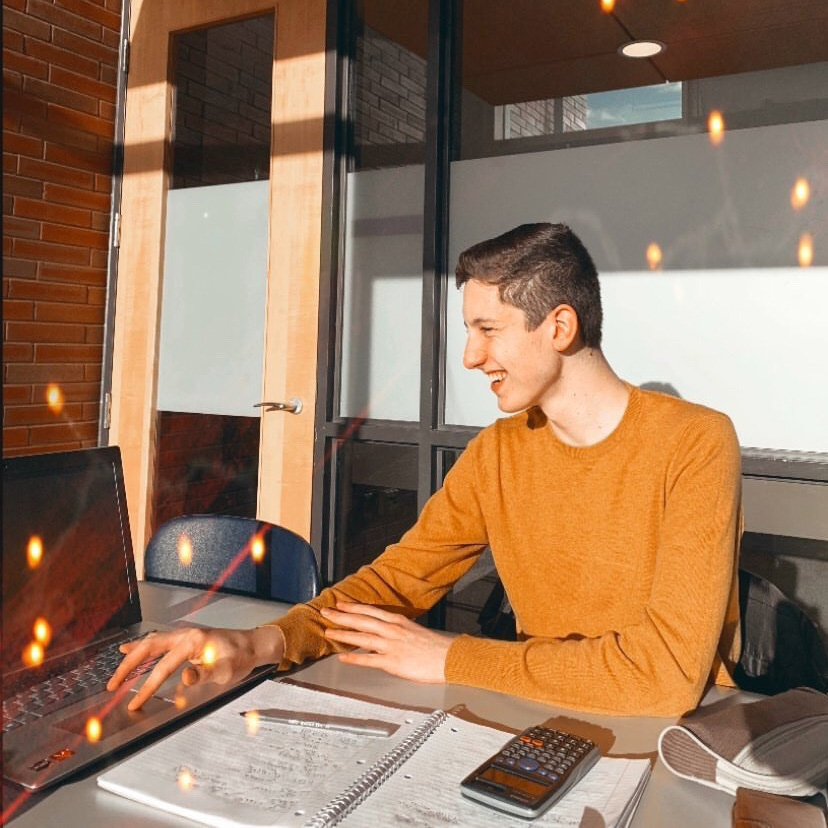 The professors I have in the Biological Science - Life Sciences program are unparalleled. Science courses are filled with instructors that genuinely care about you, that go above and beyond to help you succeed. You'll receive the support you need to maximize your university experience.

Eric Doyle

Biological Science - Life Sciences, class of 2023
Industry-ready learning
Collect and analyze evidence, and apply it to forensic investigations in our unique Crime Scene House.
Take on diverse math problems like determining fuel strategies for hybrid vehicles.
Use various instruments for radiation detection, measurement and isotope identification within industrial, and environmental contexts.
Learn from professors who are world-renowned specialists in their fields.
Model stellar atmosphere and simulate galaxy collisions using modern computational physics methods.
Develop your own interactive web and mobile applications by using tech-industry operating platforms.
Perform diagnostic tests on blood, body fluids and tissue samples.
Learn how to detect diseases, disorders and infections.
Look at the effects of chronic drug use on the brain, how modern pharmaceuticals help treat the symptoms of anxiety and depression, and how traumatic events influence a child's development.
Study at the Bermuda Institute of Ocean Sciences in one of the world's most diverse, open-ocean ecosystems. Immerse yourself in well-equipped floating labs to support numerous scientific endeavours in the ocean environment.
Medical School pathway
Ontario Tech students who successfully graduate from the following programs with a minimum cumulative GPA of 75 per cent, will receive entry‡ to the Doctor of Medicine (MD) program at either Saba University School of Medicine, Medical University of the Americas, or St. Matthew's University School of Medicine:
Chemical Biology
Health Sciences
Human Health Science
Integrative Neuroscience
Life Sciences
Public Health
‡ To learn more about the pathway program, including MD admission requirements and scholarships, visit
ontariotechu.ca/medschoolpathway
Clubs and societies
Health Sciences Society
Med Lab United
Pre-Medical Society
Pre-Optometry Club
Science Council
Students Investing in Brain Research and Development
Science Café
Developed to provide additional academic support and mentorship to undergraduate students.