Teaching English to Speakers of Other Languages (TESOL)*
Overview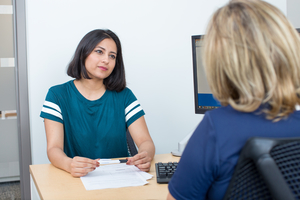 Graduates of this post-baccalaureate undergraduate diploma program will be prepared to teach English to adults both in Canada (in privately and publicly-funded institutions) as well as in a variety of institutions overseas.
Students in the TESOL diploma program will earn a post-baccalaureate diploma in Teaching English to Speakers of Other Languages from Ontario Tech University and a TESL certificate from TESL Ontario. Graduates will be able to teach English to adults both in Canada (in privately and publicly-funded institutions) as well as in a variety of institutions overseas. Graduates will be eligible to teach in publicly funded programs in Ontario only once they have applied for the TESL Ontario accredited membership and have been approved for the TESL Ontario Adult ESL Teacher Certificate of Accreditation.
*This program will not be running during the 2021-2022 academic year.
Admissions
Admissions
To successfully apply to the TESOL diploma program, you must meet all of the following requirements:
Hold a three-year undergraduate degree or its equivalent from a recognized institution.
If your mother tongue or first language is not English, you will be required to give evidence of your oral and written proficiency in English.
Demonstrate personal suitability for the program as determined via supporting documentation, which will include responses in essay format to three questions as part of the online application process.
An interview may be required as part of the application process.
Admission is competitive. The specific average or standing required for admission varies from year to year. Students are selected by taking into consideration a wide range of criteria including school marks, distribution of subjects taken, and performance in subjects relevant to the academic program. Possession of the minimum requirements does not guarantee acceptance. Preference will be given to applicants with the best qualifications.
| | |
| --- | --- |
| Last year's cut-off | N/A |
| Expected cut-off | Low-70s |
Career opportunities
Graduates from this program will be qualified to teach in any publicly-funded (government-sponsored) language class or job-specific language-training programs. They will also be qualified to teach in many private language schools or tutoring programs. Finally, graduates will be qualified to teach English in a wide variety of international contexts (private or public language schools, post-secondary institutions, corporate programs), as well in online language schools that link qualified teachers with students in other countries through video-conferencing.
Experiential learning
A 50-hour practicum has been incorporated into the TESOL diploma program at Ontario Tech University. This includes 30 hours of observation and 20 hours of practice teaching.
Did you know?
Sample coures

Mobile Teaching and Learning
Professionalism
Practicum
Reflective Practioner
Socio-Culural Contexts

More information is available in the Undergraduate Academic Calendar. Courses are subject to change without notice.