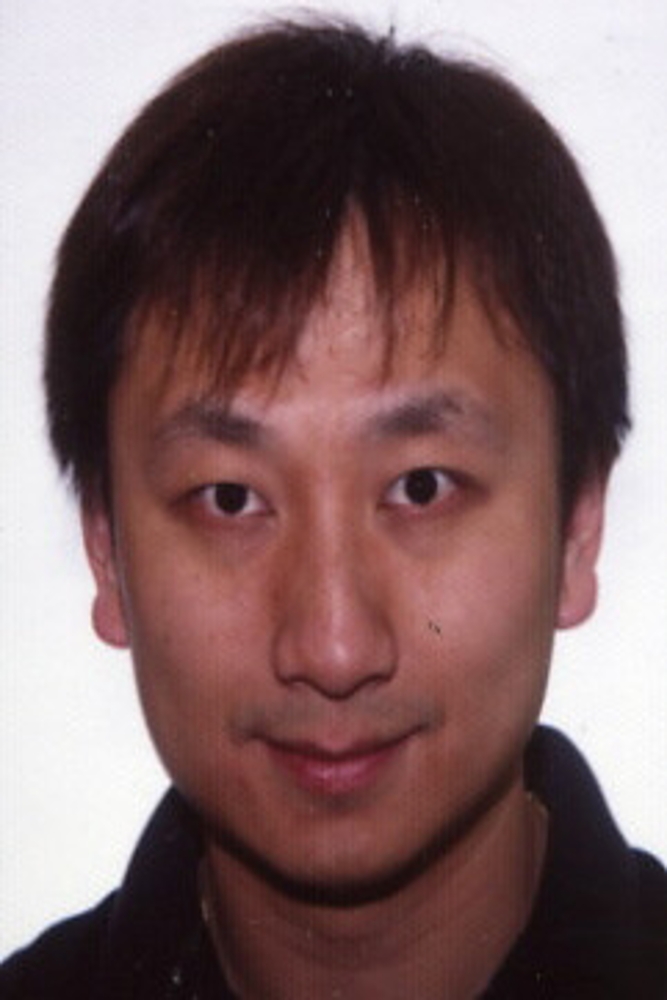 Patrick Hung

PhD
Associate Professor
Networking and IT Security
Faculty of Business and Information Technology
Internationally recognized IT security expert developing a privacy framework to safeguard mobile device use among children.
Languages
English, Chinese, Japanese
---
BSc - Computer Science

University of New South Wales, Australia

1993

MPhil - Computer Science

Hong Kong University of Science and Technology, Hong Kong

1995

PhD - Computer Science

Hong Kong University of Science and Technology, Hong Kong

2001

MASc - Management Sciences

University of Waterloo, Waterloo, Ontario

2002
An Overview of Security and Privacy Issues: Bring Your Own Device (BYOD)
Nanjing University of Finance & Economics  Nanjing, China
 2014-01-01
Safety Enforcement Framework for Bring Your Own Device in Service-Oriented Architecture: Research Issues
University of Aizu  Aizu, Fukushima, Japan
 2014-01-01
Soft Systems Methodology: From Services-Oriented Architecture to Big Data Analytics
Invited Speaker, Boeing Research & Development, Boeing Corporation  Seattle, Washington
 2013-07-11
Software Engineering Security, and IT Job Market in North America and Hong Kong
Invited Speaker, Computer Engineering Department, Faculty of Engineering, Mahidol University  Bangkok, Thailand
 2013-06-19
Services-Oriented Architecture (SOA): A Case Study in Healthcare Applications
Keynote Speaker at the 3rd Brazilian Conference on Software: Theory and Practice  Natal, Brazil
 2012-09-23
Evidence-Based Technology: Case Studies and Interactions
Keynote Speaker at the Seventh IEEE International Conference on Digital Information Management  University of Macau, Macau, China
 2012-08-22
Honorary International Chair Professor
Department of Electronic Engineering, National Taipei University of Technology
January 2, 2014
A proponent for creating collaborative international education, Dr. Hung was appointed to of one of Taiwan's oldest universities.
Visiting Professor, School of Arts
Sciences and Humanities, University of São Paulo, Brazil
January 10, 2014
The largest and most prestigious Brazilian university, it ranks among the world's best according to the Times Higher Education World University Rankings.
Treasurer and Executive Committee Member
IEEE Computer Society
July 1, 2014
Appointed to the society's Technical Steering Committee for Services Computing, a multi-disciplinary group tasked with advancing and coordinating work in the field of Services Computing carried out throughout the IEEE in scientific, engineering, standard, literary and educational areas.
Editorial Board Member
International Journal of Big Data Intelligence (IJBDI)
December 1, 2013
Issued quarterly by Inderscience Publishers, IJBDI provides a vehicle for disseminating the latest work in big data research, development and applications.
Executive Group Member and Coordinating Editor
Information Systems Frontiers
January 4, 2013
Published bimonthly, this journal examines new research and development at the interface of information systems and information technology; takes a multidisciplinary approach drawing from computer science, telecommunications, operations research, economics, and cognitive sciences; and serves as a common forum for frontline industrial developments as well as pioneering academic research.
Associate Editor
International Journal of Systems and Service-Oriented Engineering (IJSSOE)
January 4, 2010
Published quarterly, the IJSSOE provides a forum for researchers, academicians, and practitioners to advance the practice and understanding of contemporary theories and empirical analysis in the perspective of systems engineering in achieving service excellence under the current globalized service-oriented economy.
Safety Enforcement Framework for Bring Your Own Device (BYOD) in Services-Oriented Architecture (SOA)
NSERC Discovery Grant
April 1, 2015
PI. Hung, P. 4/1/2015-4/1/2016. This research aims to establish a framework to protect the online security of children (under 16 years old) using mobile services for toy computing. ($18,000)
Services-Oriented Architecture for Motion Sensing Services
NSERC Discovery Grant
April 1, 2010
PI. Hung, P. 4/1/2010-4/1/2014. This research program has evolved with the trend in the emerging industry of services computing and motion sensing technologies. It focuses on handheld consoles with motion sensing capability in sports science, allowing the console user to interact with, and manipulate items on screen via movement and pointing through the use of motion sensing technologies.
Institute of Electrical and Electronics Engineers
National Taipei University of Technology