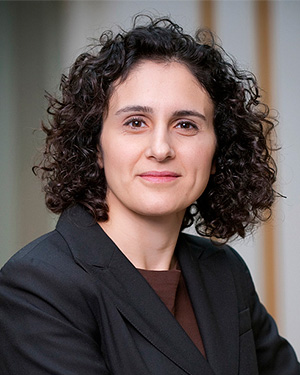 ---
PhD - Marketing

HEC, Montréal

2005

MSc - Marketing

HEC, Montréal

2001

BCOM - Marketing

IHEC, Tunisia

1998
Cooperative Promotions in the Distribution Channel
Montreal, Quebec
June 14, 2015
Canadian Operational Research Society/Institute for Operations Research and the Management Sciences International Conference
Cooperative Promotions in the Distribution Channel
Washington, DC
May 8, 2015
Production and Operations Management (POMS) 26th Annual Conference Special Session (Economics Models of Operations)
A Game-Theoretic Model for Co-promotions: Choosing a Complementary Versus an Independent Product Ally
Washington, DC
May 8, 2015
POMS 26th Annual Conference
Cooperative Advertising in a Supply Chain with Retail Competition
San Francisco, California
August 1, 2014
American Marketing Association 2014 Summer Marketing Educators Conference
Game-Theoretic Models for Competitive Supply Chains
NSERC Discovery Grant
April 1, 2015
This research project continues to explore complex mathematical models and techniques to determine optimal marketing strategies for manufacturers and retailers in a distribution channel. ($100,000)
Applications of Game Theory to Competitive Interactions in Channels
NSERC Discovery Grant
April 1, 2007
This research project explores complex mathematical models and techniques to determine optimal marketing strategies for manufacturers and retailers in a distribution channel.
Marketing Science Institute
American Marketing Association
Canadian Operations Research Society
The Institute for Operations Research and the Management Sciences
The Association of European Operational Research Societies
Marketing Channels (BUSI 3230U)
This course presents a comprehensive overview of the theories and issues within distribution channels. Students will take a closer look at who the different institutions in a channel are (retailers, wholesalers, logistics companies, etc.), how to choose distribution partners (channel planning and design) and how to manage the interactions with these partners (channel management). The course also discusses some special topics in distribution (franchising, international perspectives, e-channels, direct selling and channels for services, etc.). Using interactive techniques and case studies, students will have opportunities to apply theories, concepts, and practices.
Marketing Research (BUSI 3260U)
This course is concerned with research methods used in marketing. The course focuses on contemporary research techniques and analysis of market-related data. Topics include research design, data collection, data analysis, interpretation, and reporting.
Marketing Strategy (BUSI 4220U)
This course focuses on strategic planning and evaluation of marketing decisions in a competitive environment. The purpose of the course is to help students develop analytical abilities by integrating all major areas of marketing. Special emphasis is placed on problem-solving and decision-making in the formulation of marketing strategies.