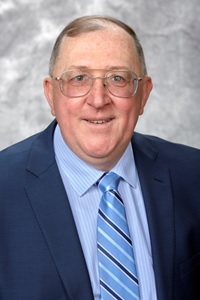 Igor Pioro

PhD
Professor
Faculty of Engineering and Applied Science
World-leading thermal physics expert developing new methods to enhance thermal efficiency of next generation nuclear power plants
Languages
English, Ukrainian, Russian
---
Doctor of Technical Sciences - Thermal Physics

Institute of Engineering Thermophysics, National Academy of Sciences of Ukraine, Ukraine

1992

PhD - Thermal Physics

Institute of Engineering Thermophysics, National Academy of Sciences of Ukraine, Ukraine

1983

MASc - Thermal Physics (Diploma of Honour)

Kiev Polytechnic Institute, National Technical University of Ukraine, Ukraine

1979
Innovative Approach to Correlate Heat Transfer Data to SuperCritical CO2 Flowing Upward in a Bare Tube in Forced Convection Regime
Chiba, Japan
May 19, 2015
23rd International Conference On Nuclear Engineering (ICONE 23)
Chair and Panelist, National Future Energy Strategy, Nuclear Energy Strategic Plan, and Nuclear Power Basis for Future Energy Production in the World as
Prague, Czech Republic
July 11, 2014
22rd International Conference on Nuclear Engineering (ICONE 22)
Specifics of Thermophysical Properties and Heat Transfer at Supercritical Pressures
Campinas, Brazil
December 8, 2013
Workshop on Supercritical Fluids and Energy (SFE'13)
Chair, Plenary Session, Nuclear Power Reactors and Fuel Cycle/Uranium Supply
Xi'an, China
September 26, 2013
BIT's 3rd New Energy Forum 2013
Keynote Lecture: Nuclear Power as a Basis for Future Electricity Production in the World
Bled, Slovenia
September 12, 2013
22nd International Conference on Nuclear Energy for New Europe (NENE) September, 2013
2014 Service Recognition Award
American Society of Mechanical Engineers (ASME)
August 1, 2014
Dr. Pioro received the 2014 Service Recognition Award from the ASME Nuclear Engineering Division for his contributions to nuclear engineering and his role in launching the ASME Journal of Nuclear Engineering and Radiation Science.
Honorary Degree
Honorary Degree
June 1, 2013
Received a 2013 Honorary Doctor of the National Technical University of Ukraine, Kiev Polytechnic Institute for his commitment to nuclear engineering education.
Ontario Tech University Research Excellence Award
Ontario Tech University
September 21, 2011
Recipient of the Senior Research Award for his contributions to education and research.
Education and Communication Award
Canadian Nuclear Society (CNS
July 1, 2011
Recipient of the CNS Education and Communication Award for his significant efforts in improving the understanding of nuclear science and technology among educators, students, and the public.
Canadian Society of Mechanical Engineers
Engineering Institute of Canada
American Society of Mechanical Engineers
Canadian Nuclear Society
Professional Engineers Ontario
American Nuclear Society
Thermodynamic Cycles (NUCL 2010U)
A study of the basic concepts involved in thermodynamics, including: nature of thermodynamics; First Law of Thermodynamics; Second Law of Thermodynamics; properties and behaviour of pure substances; ideal gases and mixtures; equation of state for a perfect gas; Carnot and Rankine Cycles; thermodynamic efficiency; steam tables and charts; superheating and reheating; regenerative feedwater heating; conventional and nuclear steam cycles; heat exchanger thermal balance; steam turbine expansion lines; and steam generator thermal characteristics.
Heat Transfer (MECE/NUCL 3930U)
Introduction to conduction, convection and radiation. Solutions to steady-state and transient conduction problems. Heat conduction across contact surfaces and cylindrical walls. Heat generation in conduction. Solutions to convection problems for laminar and for turbulent flows. Forced and natural convection. Boiling and condensing heat transfer. Two phase flow in a channel. Critical heat flux. Heat exchangers, and heat exchanger effectiveness and operational characteristics.
Nuclear Power Systems (NUCL 4460U)
Principles of fission; nuclear fuels; thermal and fast reactors; converters and breeders; light water reactors; heavy water reactors, gas cooled reactors; direct and indirect cycle nuclear plants; unit control strategies; nuclear plant safety; fuel cycles; plant decommissioning; waste management; environmental effects; life-cycle costs. Principles of fusion reactors; experimental fusion facilities.
Power Plant Thermodynamics (NUCL 5250G)
This course presents the theoretical and practical analysis of the following, with particular reference to CANDU plants. Thermodynamic Cycles: nuclear versus conventional steam cycles, regenerative feedwater heating, moisture separation and reheating, turbine expansion lines, heat balance diagrams, available energy, cycle efficiency and exergy analysis; Nuclear Heat Removal: heat conduction and convection in fuel rods and heat exchanger tubes, heat transfer in boilers and condensers, boiler influence on heat transport system, boiler swelling and shrinking, boiler level control, condenser performance; and Steam Turbine Operation: turbine configuration, impulse and reaction blading, blade velocity diagrams, turbine seals and sealing systems, moisture in turbines, part load operation, back pressure effects, thermal effects and turbine governing.