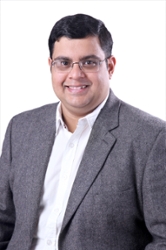 Sheldon Williamson

PhD
Canada Research Chair in Electric Energy Storage Systems for Transportation Electrification
Professor
Electrical, Computer and Software Engineering
Faculty of Engineering and Applied Science
Leading novel research to shift Canada's transportation industry to smart electric energy storage systems and fast-charging infrastructures
Languages
French, Hindi, Bengali, Marathi
---
PhD - Electrical Engineering

Illinois Institute of Technology, USA

2006

MS - Automotive Power Electronics and Motor Drives

Illinois Institute of Technology, USA

2002

BE - Electrical Engineering

University of Mumbai, India

1999
Real-World Power Electronic Solutions for Smart (Universal) Plugged and Wireless Electric Vehicle Charging Infrastructures
Charlotte, North Carolina
March 15, 2015
IEEE Applied Power Electronics Conference and Exposition
Advanced Electric Energy Storage Systems and Smart Fast Charging for Future Electric Mass Transit Applications
Florence, Italy
December 17, 2014
IEEE International Electric Vehicle Conference 2014
Future Prospects of Power Electronic Converters for Electric Energy Storage, Energy Management, and Peak Power Applications
Calgary, Alberta
November 12, 2014
2014 IEEE Canada Electric Power and Energy Conference
Smart Energy Storage Solutions and Peak Power Management for Electric Mass Transit Transportation
Dallas, Texas
November 1, 2014
The 40th Annual Conference of the IEEE Industrial Electronics Society
Senior Member of the Institute of Electrical and Electronics Engineers (IEEE)
January 1, 2014
Appointed Senior Member of IEEE for making significant contributions to the field of electric transportation.
Distinguished Lecturer of the IEEE Vehicular Technology Society
January 1, 2011
The IEEE Vehicular Technology Society deals with land, airborne and maritime mobile services; portable commercial and citizen's communications services; vehicular electrotechnology, equipment and systems of the automotive industry; traction power, signals, communications and control systems for mass transit and railroads.
Associate Editor for the IEEE Transactions and Journals
January 1, 2011
Dr. Williamson is the Associate Editor of the IEEE Transactions of Power Electronics, IEEE Transactions on Industrial Electronics, IEEE Transactions on Transportation Electrification, and the IEEE Journal of Emerging and Selected Topics in Power Electronics.
Canada Research Chair in Electric Energy Storage Systems for Transportation Electrification Tier II
CRC
September 1, 2015
With this prestigious five-year research award, Dr. Williamson will explore key interdisciplinary areas related to electric energy storage systems and charging technologies for future electric vehicles and transportation systems. The program focuses on the power electronics based energy management of Li-ion batteries for electric transportation, voltage management of high-power ultracapacitors for all-electric mass transit applications, plugged and wireless fast charging, and integration of renewables for future transportation electrification. ($500,000)
Advanced Storage Systems and Electric Transportation (ASSET) Laboratory
Canada Foundation for Innovation, Ontario Ministry of Research and Innovation Program: John R. Evans Leadership Fund
January 1, 2015
The ASSET laboratory is home to leading-edge electric energy storage systems equipment that supports Dr. Williamson's CRC program of these systems for transportation electrification. Equipped with an advanced testing and validation facility for electric vehicle (EV) energy storage systems, the ASSET lab's integrated and innovative electric energy storage infrastructure for transportation electrification makes it one of the most unique facilities within a Canadian university environment. ($125,000)
Powertrain Components and Systems for Next Generation Electric Vehicles
NSERC Collaborative Research and Development Grant
January 1, 2015
This five-year, collaborative research project involves Ford Motor Co., D&V Electronics, the University of Windsor, the University of British Columbia, and UOIT. Dr. Williamson will receive $30,000 per year for research within the area of motor drives for electric transportation. UOIT's research team is involved in the design and development of a high-efficiency, permanent-magnet traction motor drive for Ford's next-generation Ford Focus EV®. ($150,000)
Proximal Lab on Chip (LOC) Based MicroPhotosynthetic Cell for Efficient Energy Harvesting
FQRNT Equipe and FD Microelectronics
January 1, 2013
This three-year research project explores micro-harvesting human energy from vibrations using lithium-ion battery powered chips. When placed in a shoe or worn on a jacket, these chips are capable of harnessing and storing human energy exerted from walking or other physical movement. ($315,000)
Design and Development of a Novel Photovoltaic-based, High-Efficiency Charging Infrastructure for Electric and Plug-in Hybrid Electric Vehicles
NSERC Discovery Grant
April 1, 2012
Under this five-year operating grant, Dr. Williamson receives $21,000 per year within the area of automotive power electronics. The project deals with research aspects of power electronic converter modeling, simulation, and design for electric vehicle charging infrastructures. ($105,000)
NSERC Smart Net-Zero Energy Buildings Research Network
NSERC Strategic Network
April 1, 2011
As a collaborator on this five-year national network of researchers in academia, industry, and government, Dr. Williamson led the world's first development of a method to charge electric vehicles using solar power to promote green energy and reduce overall energy consumption. ($4,500,000)
Innovations in Motor Drive Technologies to Reduce or Eliminate the Need for Permanent Magnets in Electric/Hybrid Electric Vehicles
Canadian Network of Automotive Excellence, Auto 21
January 1, 2011
This research project is a continuation of the NSERC Engage grant with TM4, Inc. It will have a significant impact on the creation of unique expertise in the effective utilization of permanent magnets and the development of non-permanent magnet electric motors for vehicle applications. Dr. Williamson's research will lead to the development of innovative solutions in reducing or eliminating the cost of permanent magnets. ($165,000)
Smart Net-Zero Energy Buildings Research Network
NSERC Strategic Grant
January 1, 2011
Co-principal investigator on this five-year project, Dr. Williamson is developing efficient charging algorithms for electric and plug-in hybrid electric vehicles powered from solar houses. Sub-tasks of this research include the development of optimal strategies for utilizing electric and plug-in-hybrid electric vehicles as electric storage, attached to a solar house. For example, using a car at home during the daytime to reduce net electricity supply peaks to the grid. ($50,000)
Institute of Electrical and Electronics Engineers (IEEE)
Professional Engineers Ontario