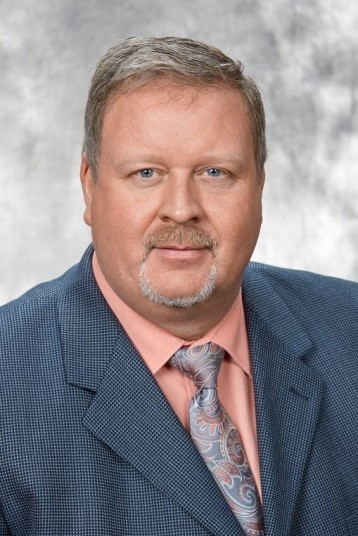 ---
MiNS - Masters in Nuclear Security 2014

Technische Universiteit Delft, Netherlands

2014

PhD - Nuclear Engineering and Science

Rensselaer Polytechnic Institute, USA

1997

MScE - Chemical Engineering

University of New Brunswick, Fredericton, New Brunswick

1990

BSc - Applied Physics (Honours)

University of New Brunswick, Fredericton, New Brunswick

1988
Chair of the 3rd Consultancy Meeting to Clarify Concepts and Strategies Related to the Preparation, Conduct and Evaluation of Security Exercises at Nuclear Power Plants
Vienna, Austria
February 15, 2016
IAEA
Nuclear Security Alternative Technologies and Consequence for the Management for the Health Physicist
Cambridge, Massachusetts
September 2, 2015
Security Workshop at Massachusetts Institute of Technology (MIT)
Chair of the 2nd Consultancy Meeting to Clarify Concepts and Strategies Related to the Preparation, Conduct and Evaluation of Security Exercises at Nuclear Power Plants
Vienna, Austria
August 10, 2015
International Atomic Energy Agency (IAEA)
60th Annual Meeting of the Health Physics Society Professional Enrichment Program Course 'Physical Protection for Nuclear and Radiological Security'
Indianapolis, Indiana
July 12, 2015
American Board of Health Physics for Certified Health Physicist Continuing Education
Chair of the 1st Consultancy Meeting to Identify Interfaces, Commonalities and Overlaps in the Concepts of Emergency Planning and Contingency Planning
Vienna, Austria
June 22, 2015
IAEA
Canadian Delegation Lead on Documents R708 Radiation Exposure from Electricity Generation, R707 Methodology for Estimating Human Exposures Due to Radioactive Discharges
Vienna, Austria
June 1, 2015
United Nations Scientific Committee on the Effects of Atomic Radiation (UNSCEAR) 62nd Session
IAEA Report on Assessment and Prognosis in Response to a Nuclear or Radiological Emergency
Vienna, Austria
May 18, 2015
IAEA
Assessment of a Nuclear or Radiological Emergency Resulting from a Nuclear Security Event
Vienna, Austria
April 20, 2015
International Experts' Meeting on Assessment and Prognosis in Response to a Nuclear or Radiological Emergency, IAEA
The Interface of Safety and Security in Response to a Malicious Event
Vienna, Austria
April 20, 2015
International Experts' Meeting on Assessment and Prognosis in Response to a Nuclear or Radiological Emergency, IAEA
Professional Development Course Presentation: Nuclear Security for the Health Physicist
Vienna, Austria
August 13, 2014
International Nuclear Security Education Network 2014 Annual Meeting
Role of the Health Physicist in Nuclear Security
Baltimore, Maryland
July 12, 2014
Health Physics Society 59th Annual Meeting
59th Annual Meeting of the Health Physics Society American Academy of Health Physics Professional Development Course 'Nuclear Security for the Health Physicist'
Baltimore, Maryland
July 21, 2014
ABHP for CHP Continuing Education
Exposure from Cardiac Imaging and Interventional Procedures
Toronto, Ontario
October 30, 2012
Canadian Cardiovascular Society Congress
Distinguished Achievement Award
Canadian Radiation Protection Association
June 6, 2017
Dr. Waller is the recipient of this 2017 award for his outstanding contributions to knowledge, practice and advancement of the field of radiation protection.
Certificate of Appreciation
International Atomic Energy Agency
January 1, 2015
In recognition of Dr. Waller's outstanding contribution to nuclear security education.
Senior Researcher Excellence Award
Ontario Tech University
March 31, 2014
Awarded for excellence in nuclear and health physics research.
Education and Communication Award
Canadian Nuclear Society
January 1, 2013
Recognized for his significant efforts in improving the understanding of nuclear science and technology among educators, students and the public.
Professional Engineers Ontario
American Nuclear Society
Canadian Nuclear Society
American Board of Industrial Hygiene
American Board of Health Physics
Health Physics Society
Canadian Radiation Protection Association
International Radiation Protection Association
Nuclear Energy Institute
World Institute for Nuclear Security
Institute of Nuclear Materials Management
Rensselaer Society of Engineers
Radiation Protection (NUCL 2950U)
Defines and introduces basic concepts in radiation safety; dose limits and risk; protection from external radiation: time, decay and distance, shielding, access control; external radiation hazards; radiation surveys; internal radiation hazards; behaviour of internal sources, annual limit on intake, derived air concentration for tritium, radioiodines, particulates; bioassay; contamination control; basic principles of radiation dosimetry; calculation of internal and external body radiation exposures; regulations concerning radioactive materials; safe working with radiation.
Monte Carlo Methods (MCSC 6165G)
This course provides an introduction to the simulation of stochastic processes using Monte Carlo methods. Concepts presented include pseudorandom number and random variate generation, Markov chain models, Monte Carlo integration, variance reduction and numerical optimization. Applications may include solution to the Boltzmann transport equation (specifically for radiation transport), statistical physics, biophysics and queuing theory.
Occupational Health and Safety (NUCL 5090G)
This course explores the often neglected, although highly important, subject of occupational health and safety as it relates to industrial operations and complex processes. Concepts such as hazard avoidance, health and environmental control, machine guarding, electrical hazards and process safety will be discussed. In addition, management and institutional controls for workplace safety will be considered, such as communicating vital information, pre-task briefings and shift turnovers. Case studies and lessons learned from numerous industrial and manufacturing industry accidents will be used to highlight important information.