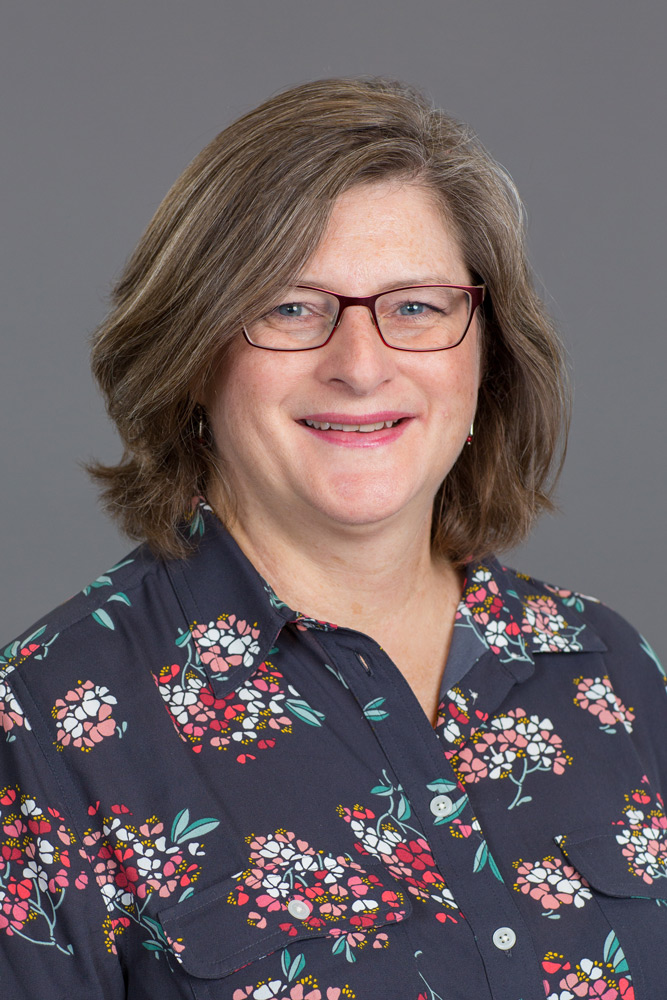 ---
PhD - History of Higher Education

University of Toronto, Ontario Institute for Studies in Education

1999

MA - History of Education

University of Toronto, Ontario Institute for Studies in Education

1993

BA - Canadian History & International Relations

University of Toronto

1987
Education Interrupted: Learning Careers of Adults Living with Mental Illness
European Society for Research on the Education of Adults (ESREA) Access, Learning Careers and Identities Network Conference  Seville, Spain
2015-11-25
---
Participation and Persistence: An Analysis of Immigrant Visible-Minority Students at UOIT
ESREA Access, Learning Careers and Identities Network Conference  Seville, Spain
2015-11-25
---
Is Knowledge Power? An Exploration of an Historical Normative Framework for Literacy Policy, Adult Education and the Economy in Canadian Communities
The University of Warwick Lifelong Learning Annual Conference  Coventry, England
2015-06-29
---
Keep Stop Start: Assessing a Supported Education Program for Persons Living with Mental Illness
Hawaii International Conference on Education  Honolulu, Hawaii
2015-01-05
---
Supported Adult Literacy Education for Persons Living with Mental Illness: Quality of Life and Social Implications
Canadian Association for Studies in Adult Education Annual Meeting  Brock University, St. Catharines, Ontario
2014-05-24
---
Helping them Help Themselves: A Case Study of OSSEP
Grand Rounds  Ontario Shores Centre for Mental Health Sciences, 2014
---
Minority Students @ UOIT: A Classroom Perspective on Issues of Retention, Panel Discussion: Current Practices and Future Directions: Supporting Marginalized Students in the Universities
Canadian Society for the Study of Higher Education Annual Meeting  University of Victoria, British Columbia
2013-06-04
---
The Economy and Beyond: The Benefits of Lifelong Literacy
Canadian Association for Studies in Adult Education  University of Victoria, British Columbia
2013-06-02
---
Panel Facilitator and Commentator: New Directions in the History of Indigenous Education/Nouvelles orientations en histoire de l'éducation autochtone
Canadian Historical Association Annual Meeting  University of Victoria, British Columbia
2013-06-03
---
Jobs, Professions or Knowledge? Creating a New University in a Time of Political and Economic Conservatism
Canadian Society for Studies in Higher Education, Annual Meeting  Wilfrid Laurier University, Waterloo, Ontario
2012-05-01
Diversities of Resilience: Understanding the Strategies for Success Used by Underrepresented Students in Canadian Universities ($135,794)
SSHRC Partnership Development Grant
April 1, 2016
As principal investigator of this collaborative two-year project with researchers from Ontario Tech University, Mount Saint Vincent University, the University of Winnipeg, and the University of the Fraser Valley, Dr. King's team will examine how underrepresented post-secondary students from across Canada are able to be successful in persisting to graduation.
Increasing Literacies Through Supported Education and Policies of Inclusion ($169,389)
SSHRC Insight Grant
April 1, 2016
Dr. King is a co-investigator on this five-year research project with Ontario Tech University faculty to examine supported education programs for adults at psychiatric hospitals across Canada.
Participation and Persistence: An Analysis of Immigrant Visible-Minority Students at UOIT ($2908)
Ontario Tech University SSHRC Small Research Grant Program
January 1, 2014
Dr. King is the principal investigator on this collaborative research project with Ontario Tech University faculty which strives to understand the prevailing facilitative factors (both structural and individual) that help immigrant visible minority university students to succeed.
Academic Integrity Project ($17,222)
Ontario Tech University Teaching Innovation Fund Grant
January 1, 2014
This applied research project aims to develop new resources and tools for Ontario Tech University's academic integrity website; to create learning modules, quizzes, teaching assignments and activities, and case studies to assist in teaching the fundamentals of academic integrity at Ontario Tech University.
Supported Literacy Education for Persons Living with Mental Illness: Exploring Economic and Social Implications ($50,926)
SSHRC Insight Development Grant
January 1, 2013
Dr. King is co-investigator of this two-year research project with Ontario Tech University faculty involving a case study of the Ontario Shores Centre for Mental Health Sciences, in Whitby, Ontario. The aim is to understand the social, economic and political implications of low literacy skills for people living with mental illness.
Canadian Society for Studies in Higher Education
Canadian Historical Association
Ontario Women's History Network
Canadian History of Education Association
Mobilizing for Change (POSC 2300U)
Students taking this course will learn about the major controversies and issues in the study of social movements and contentious politics. Different types of social movements will be explored as well as their origin, emergence and organization within the context of community/collective action. Emphasis will be placed on community leadership and the ability to prepare and aid in future social movements (online/conventional). The course content will give examples to students on how to best translate theory and policy into sustainable practice.
Political Economy of Global Development (POSC 3100U)
Students taking this course will learn to analyze the social, economic, and political facets that underlie the dynamics and policies of international development. Furthermore, students will gain an in-depth knowledge of the history of international monetary and trade relations that encompass contemporary efforts to advance developing countries and cities. Special attention in the course content will be paid to changes in both political and corporate ideology, as well as financial regulations and monetary relations over the last forty years.