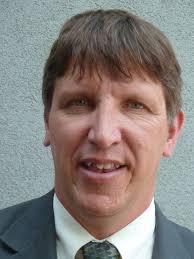 Les Jacobs

PhD
Professor
Vice-President, Research and Innovation
Politics
Faculty of Social Science and Humanities
Professor Jacobs is a leading international expert in human rights, including issues focused on policing and race data collection, global health and equity, privacy rights, and links to trade and international economic law. He has served as the expert consultant for the 2017 Anti-Racism Act, an advisory on race data collection by police services, and as an expert witness for human rights litigation.
---
D.Phil., Politics

Oxford University, U.K.

M.A. Political Science

Western University, Canada
Books:
Global Health Security in China, India and Japan: Strengthening Access, Safeguarding Public Health, Engaging International Markets (University of British Columbia Press, forthcoming)

The Justice Crisis: The Cost and Value of Accessing Law (co-edited with Trevor Farrow, the University of British Columbia Press, 2020)
Racial Profiling and Human Rights in Canada: the new legal landscape (Irwin Law Books, 2018)
Grey Zones of International Economic Law and Global Governance (University of British Columbia Press, 2018)
Privacy Rights in the Global Digital Economy: Legal Problems and Canadian Paths to Justice (Irwin Law Books, 2014)
Linking Global Trade and Human Rights: New Policy Space in Hard Economic Times (Cambridge University Press, 2014)
Balancing Competing Human Rights in a Diverse Society (Irwin Law Books, 2012)
Pursuing Equal Opportunities: The Theory and Practice of Egalitarian Justice (Cambridge University Press, 2004; ebook in 2012; new Chinese translation in 2018)
The Democratic Vision of Politics (Simon & Schuster, 1997; Chinese translation in 1999)
Rights and Deprivation (Oxford University Press, 1993, ebook edition 2012)
Out of Apathy (Verso Books, 1989).
Fellow of the Royal Society of Canada
Awarded in 2017 for his internationally recognized data science contributions to equality of opportunity, human rights, and access to justice research.
Tier 1 York Research Chair in Human Rights and Access to Justice
Senior Visiting Fellow in Law, European University Institute, Florence (2018)
Fulbright Distinguished Research Chair in Canada-United States Relations, Woodrow
Wilson Center for International Scholars, Washington (2016)
Distinguished Visiting Professor of Transnational Law, Waseda University Law School, Tokyo (2010)
Institute of Human Rights, Rollins School of Public Health, Emory University, Atlanta (2010)
Liberal Arts Fellow, Harvard Law School, Cambridge (1997-98);
Wolfson Fellow, Wolfson College, University of Oxford, Oxford (1994)
University of California, Berkeley (1993)