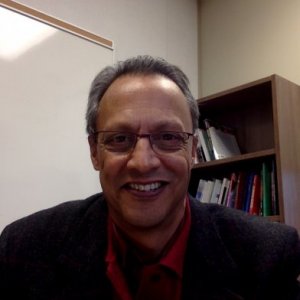 ---
PhD in Sociology

Carleton University, Ottawa, Ontario

1995

MA in Sociology

University of Saskatchewan, Saskatoon, Saskatchewan

1986

BA in Sociology (Advanced)

University of Saskatchewan, Saskatoon, Saskatchewan

1982
The Future of Critical Criminology
Philadelphia, Pennsylvania
February 18, 2014
Annual Meeting of the Academy of Criminal Justice Science
Battered Immigrant Women's Experiences with Courts: An Exploratory Study
Toronto Ontario
March 11, 2011
Annual Meeting of the Academy of Criminal Justice Sciences
Why did "Cyberbullying" Supersede Hate Crime? Mass Distraction and the Tyler Clementi Case
Washington, D.C.
November 16, 2011
Annual Meeting of the American Society of Criminology
Professor
Faculty of Social Science and Humanities, UOIT
July 1, 2006
During his tenure Ontario Tech, Dr. Alvi has taught the undergraduate and graduate courses Poverty and Public Policy, Criminology, and Graduate Criminological Theory. He has received a research award from the Social Sciences and Humanities Resource Council of Canada.
Author, Youth Criminal Justice Policy in Canada: A Critical Introduction
November 9, 2011
Published in 2012 by New York's Springer Press, Dr. Alvi's latest book examines how Canada's new laws on youth crime, child poverty rates, immigration patterns and youth unemployment relate to youth crime in Canada from a critical criminological perspective.
President, Board of Directors
The Denise House
January 1, 2012
Since 2012, Dr. Alvi has served as President of the Board of Directors for The Denise House, an emergency shelter for abused women and their children. From 2005 to 2012, he served as vice-president of the Board.
2002 Critical Criminologist of the Year
American Society of Criminology (ASC)
November 13, 2012
ASC Division on Critical Criminology
American Society of Criminology
The Denise House
Introductory Sociology (SOCI 1000U)
Sociology is the study of people and how they interact with each other and various social groups. This course deals with the study of people's lives, their relationship to society as a whole, and how people are affected by the society in which they live. The concepts, theories and methods of the discipline will be introduced and discussed with particular emphasis on the dynamics of Canadian society and Canadian social problems.
Social Problems (SSCI 1300U)
This course introduces students to the analysis of social and political problems using different theories, concepts and methods. These theories and the way in which people approach political and social problems are often based upon a particular view of the concept of justice and equality. We examine different social and political issues and show how they interact with both theory and practice in dealing with these conceptions of justice and equality. The course looks critically at gender, race, class and age among other barriers to achievement.