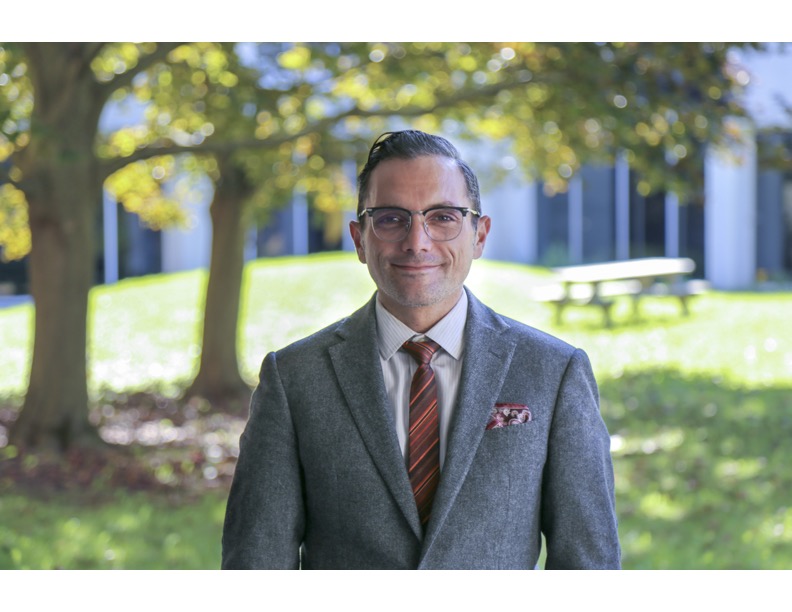 Theodore Christou

PhD, OCT, RECE
Professor
Dean
School of Graduate and Postdoctoral Studies
Dr. Theodore Christou is a Professor and Dean of the School of Graduate and Postdoctoral Studies at Ontario Tech University. Theodore is a widely published poet, historian, and philosopher of education. Dr. Christou is a member of the Ontario College of Teachers and a College of Early Childhood Educators. Along with his years of academic service at Queen's University and at the University of New Brunswick, Theodore has lectured and taught internationally in the fields of history education and social impact.
Languages
English, French, Greek
---
PhD - Education

Queen's University

2009

MA - Human Development and Applied Pyschology

Institute of Child Study, University of Toronto

2003

Hon. BA - Literature, Classics

University of Toronto

2001
Christou, Theodore (2023). The Foundations of Education: History of Education. London: Bloomsbury.
Christou, Theodore, Robert Kruschel, and Kerstin Merz-Atalik, and Ian Matheson (2022). European Perspectives on Inclusive Education in Canada: Critical Comparative Insights. New York and London: Routledge.
Raymond Mason, Jackson Pind, and Theodore Christou (2021), Spirit of the Grassroots People: Seeking Justice for Indigenous Survivor' of Canada's Colonial Education System (Montreal and Kingston: McGill-Queen's University Press).
Christou, Theodore and Christopher Berg, Eds. (2020). The Palgrave International Handbook of History and Social Studies Education. London: Palgrave.
Bolden, Benjamin, Theodore Christou, Christopher DeLuca, Marcea Ingersoll, Holly Ogden, and Judy Wearing (2019). Key Constructs in Curriculum Studies: Perspectives on the Fundamentals. New York: Routledge.
Christou, Theodore (2018). Progressive Rhetoric and Curriculum: Contested Visions of Public Education in Interwar Ontario. New York: Routledge.
Christou, Theodore, Ed. (2017). The Curriculum History of Canadian Teacher Education, 1900-2000. New York: Routledge.
Christou, Theodore and Shawn Bullock, Eds. (2013). Foundations in Teacher Education: A Canadian Perspective. Ottawa: Canadian Association for Teacher Education.
Christou, Theodore (2012). Progressive Education: Revisioning and Reframing Ontario's Public Schools, 1919-1942. Toronto: University of Toronto Press.
OCT (Member in Good Standing with Ontario College of Teachers)
RECE (Member in Good Standing with the College of Early Childhood Educators)
Writers' Union of Canada member