Doctor of Laws, honoris causa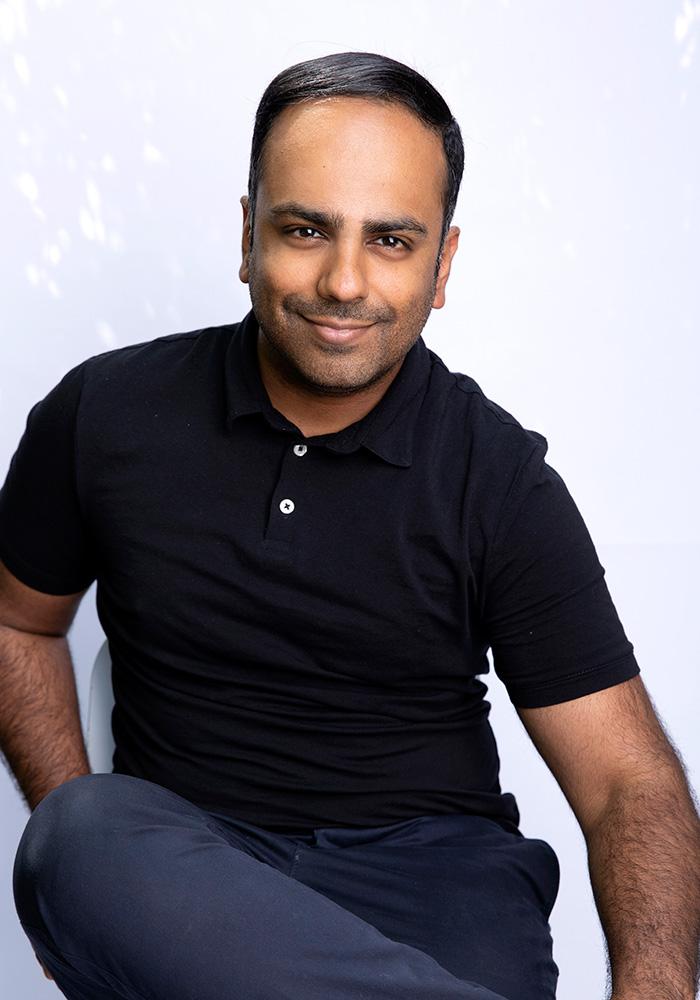 For his relentless advocacy for health justice, his trailblazing achievements in delivering community-based hospice palliative care, and for his ongoing commitment to humanitarian efforts, the university proudly confers upon Dr. Naheed Dosani the honorary degree of Doctor of Laws, honoris causa.
As a palliative care physician and health justice activist at the Inner City Health Associates, Kensington Health and St. Michael's Hospital at Unity Health Toronto, he also holds faculty appointments at the University of Toronto as Assistant Professor and McMaster University as Assistant Clinical Professor.
Dr. Dosani is passionate about advancing equitable access to health care for people experiencing structural vulnerabilities like poverty, homelessness and substance abuse. He is the founder and lead physician of Palliative Education and Care for the Homeless (PEACH) in Toronto. PEACH brings together housing officials, mental health professionals and health-care providers to plan an individual's care while recognizing, but not judging, a person's circumstances. The PEACH care model has inspired similar programs in cities across the continent, including the development of Journey Home Hospice in 2018, Toronto's first hospice for people experiencing homelessness.
Dr. Dosani's leadership efforts include serving as Medical Director for the Region of Peel's COVID-19 Isolation/Homeless Program and his appointment as the Health Equity Lead at Kensington Health in Toronto. He is co-founder of Doctors for Defunding Police, and Doctors for Justice in Long-Term Care.
His research interests include improving care models for people experiencing homelessness and improving access to palliative care for culturally diverse communities. He brings attention to the correlation between health and a wide range of social issues through social media, public speaking and national media.
Dr. Dosani has received many prestigious honours for his trailblazing work, including the Governor General's Meritorious Service Cross for Humanitarianism in 2018, a humanitarian award from the Canadian Society of Palliative Care Physicians in 2019, the Early Career Leader award from the Canadian Medical Association in 2020 and recognition as a 'ChangeMaker' by the Toronto Star in 2021.
Dr. Dosani is one of Ontario Tech University's earliest graduates (2008). He went on to pursue his Doctor of Medicine at McMaster University where his exceptional academic record earned him several scholarships. He later established the Dr. Naheed Dosani Entrance Scholarship, awarded annually to an Ontario Tech University student who demonstrates the impact of involvement and personal growth through humanitarian action. He was the 2021 recipient of the Ontario Tech Alumni Association's Philanthropic Award.