Doctor of Laws, honoris causa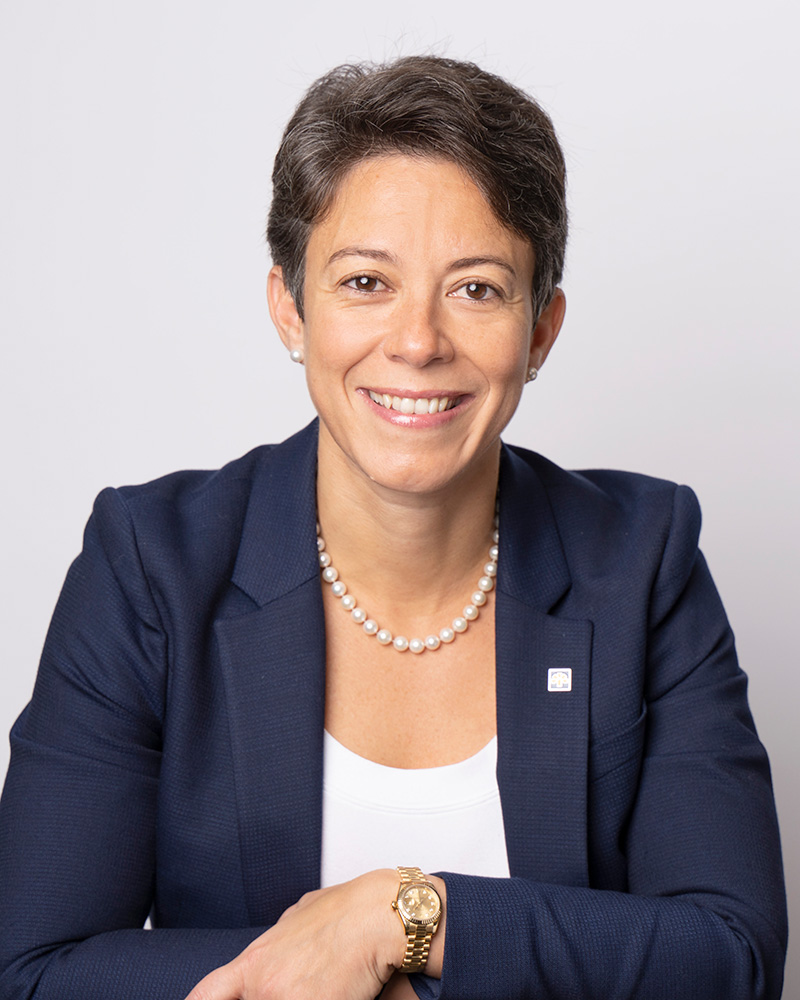 For her significant business successes, leadership in driving growth and change, promotion of diversity in the workplace, and her continuing commitment to supporting new Canadian immigrants, the university proudly confers upon Ms. Rania Llewellyn the honorary degree of Doctor of Laws, honoris causa.
Ms. Llewellyn was appointed as President and Chief Executive Officer of the Montreal-based Laurentian Bank of Canada in 2020, the first woman to head a major Canadian chartered bank. As a transformational change leader, her top priority is building high-performance teams and creating a culture of equality, diversity and inclusion. In December 2021 she launched a new strategic vision for the Bank that prioritizes environmental, social and governance (ESG) initiatives.
Ms. Llewellyn's focus on improving the customer experience and driving growth and shareholder value has earned her wide recognition and awards, including being named on Maclean's 2022 The Power List, and as one of Canada's Top 25 Women of Influence in 2021. In 2019, she received the Global Association of Women in Payments Award in the category of Thought Leader.
Born in Kuwait, Ms. Llewellyn is a first-generation Canadian, having immigrated from Egypt in her teenage years. She began her career in banking over 27 years ago as a part-time teller at Scotiabank and has held a variety of progressively senior positions across a number of different groups, building up expertise in global payments, digital technology, corporate banking, retail banking, and commercial banking. She launched Scotiabank's multicultural banking division and also served as President and CEO of Roynat Capital, a Scotiabank subsidiary.
Ms. Llewellyn holds a Bachelor of Commerce and Master of Business Administration degree from Saint Mary's University in Halifax, where she focused on finance, marketing and international business. In 2014, Saint Mary's awarded her an Honorary Doctor of Commerce degree.
Ms. Lewellyn is married to Sean Llewellyn and is the mother of two wonderful children, Sofia and Zachary.