Mr. Jeffrey Boyce and Mrs. Julia Boyce
Doctor of Laws, honoris causa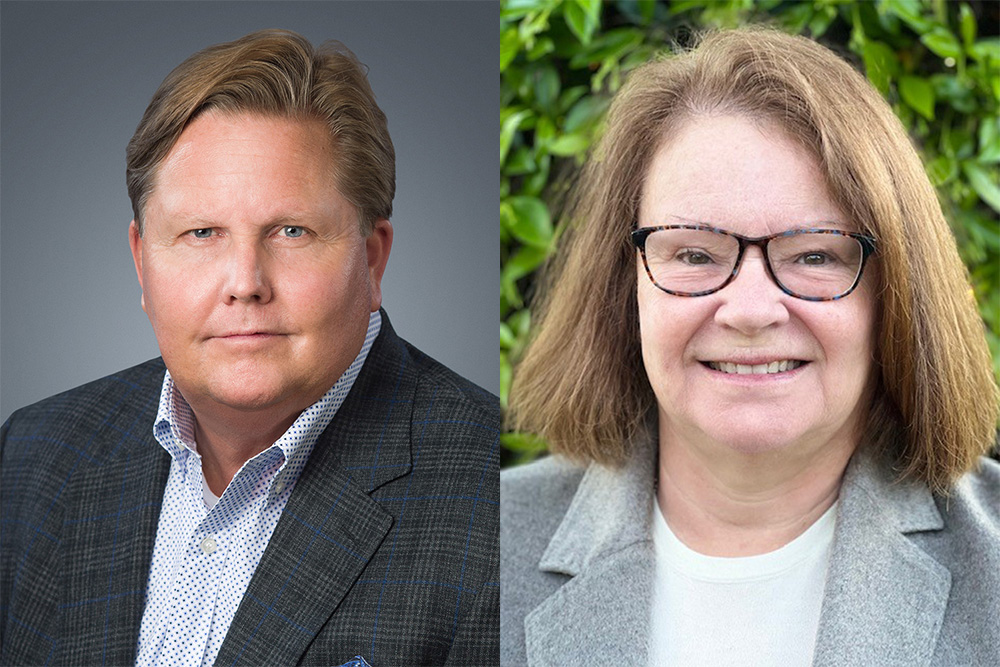 For their strong commitment to volunteerism and philanthropic contributions to the communities of Durham Region, for their championing of education, of young women pursuing education and young women in science, technology, engineering and math-based disciplines, and for their steadfast ambassadorship of Ontario Tech University, the university proudly confers upon Mr. Jeffrey Boyce and Mrs. Julia Boyce the honorary degrees of Doctor of Laws, honoris causa.
Mr. Boyce is a retired oil and gas senior executive with more than 40 years of domestic and international experience in building, financing and managing public oil and gas companies. He is currently President of Evsam Holdings Ltd., a private investment company focused on energy, technology and real estate related investments, and an Independent Director on the Board of Tamarack Valley Energy Ltd.
Mr. Boyce co-founded and built numerous energy companies, including Sure Energy Inc., Clear Energy, PetroAmerica Oil Corporation, Kitimat LNG, and Vermilion Resources Ltd. (now Vermilion Energy), a $5 billion energy company with operations in North America, Europe and Australia. 
His philanthropic work, in conjunction with his wife Julia Boyce, includes the establishment of the Boyce Alternative Energy Systems Laboratory, the Jeffrey S. Boyce Engineering Innovation Studio and the Jeffrey S. Boyce Engineering Awards at Ontario Tech University.
Mr. Boyce is a recipient of the Queen Elizabeth II Diamond Jubilee Award (Business and Philanthropy), the Ontario Premier's Award (Business), the Durham College Alumni of Distinction Award, and a finalist for the Ernst & Young Entrepreneur of the Year Award. As a five-time Canadian Men's Fastball Champion and three-time International Softball Congress All-World Fastball Pitcher, he is also a member of both the Oshawa and Alberta Sports Halls of Fame.
Originally from Oshawa and Whitby respectively, and married in 1983, Mr. and Mrs. Boyce are both Business Marketing graduates of Durham College (1980), where they later established the college's Jeffrey and Julia Boyce Business Scholarship Fund.
Mrs. Boyce's career began at Alberta Government Telephones, a crown corporation that was later privatized as Telus Corporation. She later worked in the Calgary operations of Canon Canada Inc. and Ricoh Canada in administrative support and office equipment sales. She has also held a directorship with Evsam Holdings Ltd. 
Mrs. Boyce has been an active philanthropist for many charitable entities, including the Calgary Foundation's Boyce Family Trust Forever Fund, the TD Boyce Foundation, the Alberta Children's Hospital Foundation and Ronald McDonald House. Her volunteer activities include serving with Calgary's Scarboro Community Association and the 1988 Calgary Winter Olympic Games.
The Boyces have two children: Samantha, 33 and Evan 31.