Convocation Program
Today we celebrate our students—their success at Ontario Tech, as well as the accomplishments they will achieve in the future.
We can all take great pride in this moment.
After all, each of us—family and friends, professors, academic advisors, members of the board—have helped to ensure the academic success of our students. We're proud of our students and we know they're well equipped to meet the challenges of today and the future.
Following the ceremony, please join us for a reception located at Shawenjigewining Hall.
Ceremony notes
As a courtesy, audience members are asked to remain in their seat throughout the convocation ceremony and until the Academic Procession has left the ceremony. The audience should rise, if they are able, for the Processional, the Honour Song, the National Anthem and the Recessional. Please silence electronic devices for the duration of the ceremony. Guests wishing to take photos during the ceremony are asked to do so from their seat. A professional photographer will photograph each graduate and provide a complimentary proof following the ceremony.
If you need first-aid assistance please visit the Campus Emergency Response Team (CERT) tent. A lost and found station is located in the cafeteria in the Business and IT Building.
ORDER OF PROCEEDINGS
Processional
Indigenous Honour Song
National Anthem
Opening of Convocation
Dr. Lori A. Livingston,
Provost and Vice-President, Academic
Chancellor's Address
Mr. Mitch Frazer, Chancellor
President's Address
Dr. Steven Murphy, President and Vice-Chancellor
Conferral of the Honorary Degree
Mr. Mitch Frazer, Chancellor
Honorary Doctorate Address
Ms. Christine Elliott
Conferral of Degrees
Mr. Mitch Frazer, Chancellor
Alumni Association Address
Keiver Goodwin, Class of 2020
Closing of Convocation
Dr. Lori A. Livingston,
Provost and Vice-President, Academic
Recessional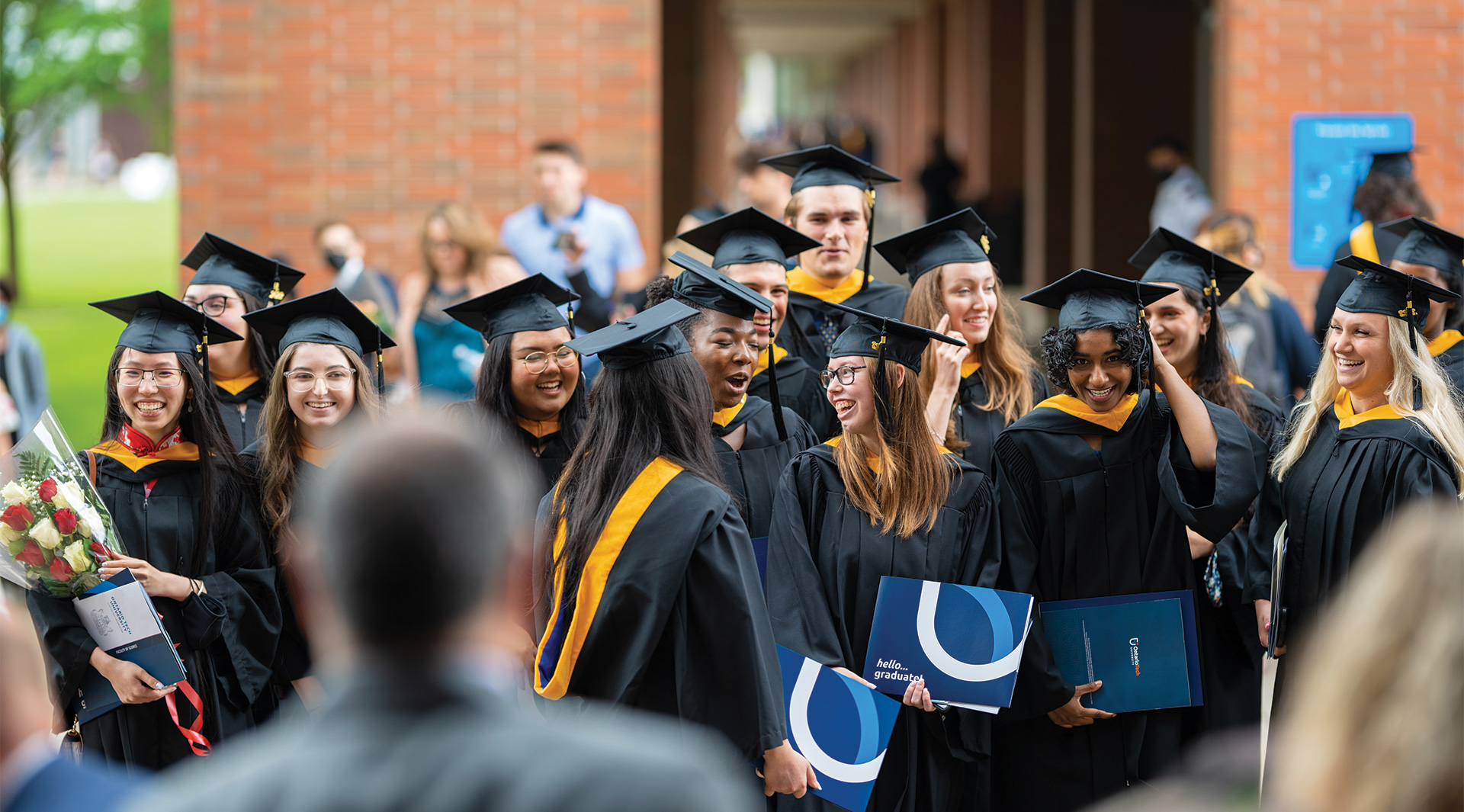 Our Motto
COGITANDO ET AGENDO DUCEMUS
By thinking and doing, we shall lead.