Open House
Welcome to Ontario Tech University!
Our Virtual Open House is now over! We hope you were able to attend.
To find out about more upcoming events visit our connect with us page.
Our campus community—including faculty members, admissions, staff, current students, and more—are here to say hello and share everything there is to know about life as a Ridgeback. Using our hy-flex technology—we'll be live streaming our program information sessions.
Throughout the event you'll have the opportunity to ask questions during our live program information sessions through the Google Meet chat function. A moderator will ensure your question gets answered. 
Our Admissions team will be hosting a drop-in virtual session from 11 a.m to 2 p.m. Feel free to join at anytime to get more information and your questions answered. 
If at anytime you have a question for one of our recruiters—just hit the chat bubble on the lower right of your screen and we'd be happy to chat with you!
A full list of the live video sessions being offered today can be found in our schedule tab. 
While your here—browse through the rest of the site at your leisure for lots of additional content from student awards and financial aid to athletics, student life and our virutal campus tours! There's lots to discover and all at your fingertips!
 Start here—learn all about how to navigate your day!
 Meet the Recruitment team
A message from our President and Provost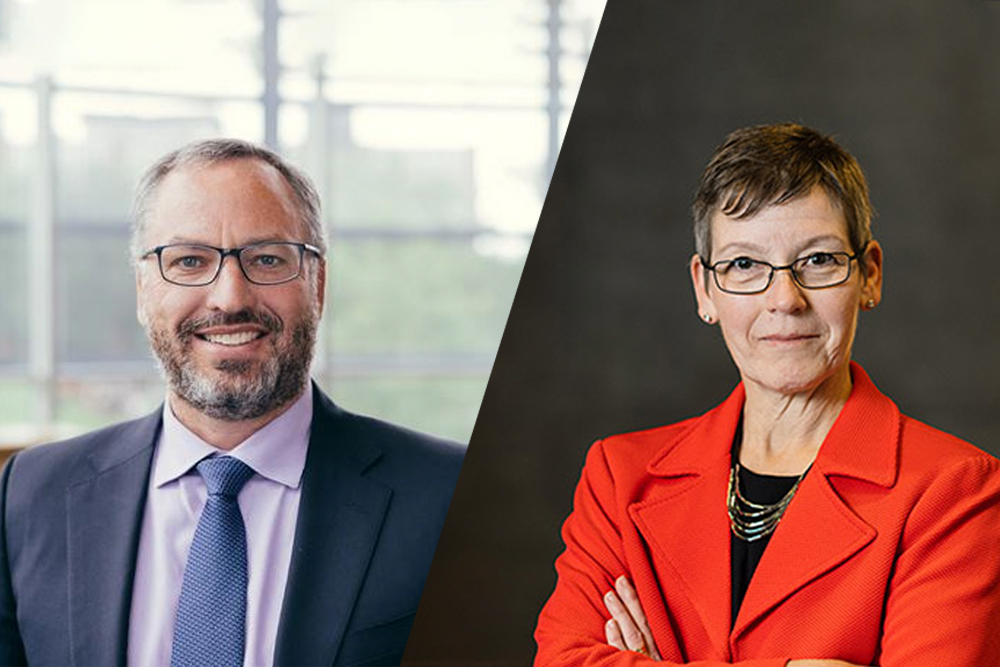 A message from our President and Provost
Hear from our President and Vice-Chancellor, Steven Murphy and our Provost and Vice-President, Academic, Lori Livingston.
We're always pointing towards the future.

We're open to new emerging ideas and possibilities.

We're a modern forward-thinking university.

We are Ontario

Tech

!