Dr. Ilse Treurnicht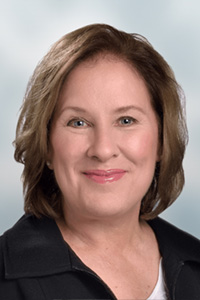 Doctor of Laws, honoris causa
We are proud to confer upon Dr. Ilse Treurnicht the honorary degree of Doctor of Laws. A Rhodes Scholar, her professional trajectory has taken her from chemist to entrepreneur to venture capitalist and now, to a leadership role in the Canadian innovation community.
Dr. Treurnicht epitomizes strategic vision and leadership. After earning a PhD in Chemistry from the University of Oxford, U.K., she began her business career as an entrepreneur, with senior management roles in a number of emerging technology companies. Later she became President and Chief Executive Officer of Primaxis Technology Ventures in Toronto, Ontario, a start-up venture capital fund focused on the advanced technologies sector. In 2005, she joined MaRS Discovery District, a leading innovation centre located in downtown Toronto, where she is currently Chief Executive Officer.
Dr. Treurnicht defines how science and entrepreneurship, along with research and commercialization, can connect to create Canada's next generation of growth companies. She was inducted into the Women's Executive Network (WXN) Hall of Fame in 2013, after being named a four-time recipient of Canada's Most Powerful Women: Top 100 Awards. She chaired the Canadian Task Force on Social Finance (2010) and has recently been named to the Science, Technology and Innovation Council by the Government of Canada.
For her bold vision and unwavering commitment to bring together the worlds of business, science, capital and social ventures, and for her leadership in the field of innovation, it is an honour to present Dr. Treurnicht for the honorary degree of Doctor of Laws.