Mr. Al Libfeld
Doctor of Laws, honoris causa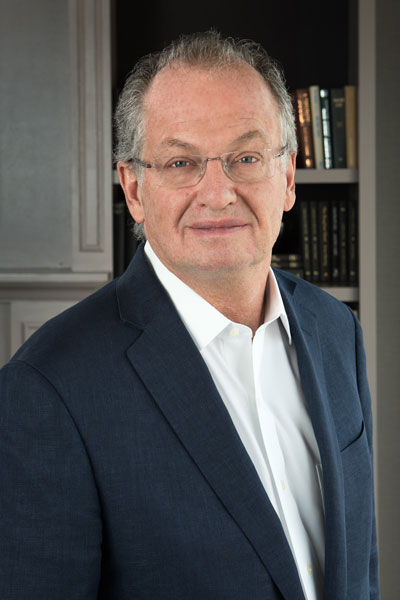 For his distinguished career in homebuilding, long history of business success and innovation, commitment to volunteerism and philanthropic contributions to the communities of Durham Region, the university proudly confers upon Mr. Al Libfeld the honorary degree of Doctor of Laws.
The President and Co-Founder of Pickering, Ontario-based Tribute Communities, Mr. Libfeld's company began more than 35 years ago with a development of 135 single-family homes in Ajax. Tribute has since built more than 30,000 new homes, townhouses, mid-rises and high-rise condominiums across Southern Ontario.
The son of a flooring installer and builder, Mr. Libfeld started his own acoustics and drywall business when he came to Canada in 1974. His residential, commercial and industrial projects included more than 20,000 homes, shopping malls, high-rise apartments, and industrial buildings. In 1983, he closed his business to pursue a career building Tribute Communities, cementing its reputation as a creative, innovative company that puts a premium on architecture and design.
Among Tribute Communities best-known developments is the Neighbourhoods of Windfields Farm, on land once part of the legendary thoroughbred horse farm in north Oshawa. Tribute took inspiration from the Arts and Crafts architecture of Windfields historic arena and barns to build houses in clusters surrounded by parks and trails.
Tribute and Windfields Farms continue to support the university and its students.
Tribute Communities has won multiple awards for customer service, from organizations that include the Ontario Chamber of Commerce, the Ontario Board of Trade, J. D. Power and Associates, Tarion, the Ajax-Pickering Board of Trade, and the Durham Home Builders Association.
Examples of Mr. Libfelds philanthropic passion include co-founding Building Industry for Durham Deeds, which has raised more than $2.1 million for area charities. The Al and Sheila Libfeld Endowment Fund, which supports vital programs at Reena, a Thornhill, Ontario-based organization that helps those with developmental disabilities reach their full potential. Mr. Libfeld and Tribute supported the Ajax-Pickering Hospitals new birthing centre, and he hosted the annual Building Industry for Cancer Cure and Care Luncheon in support of the Lakeridge Health Foundation.
He has received the Lifetime Achievement Award from the Building Industry and Land Development Association, and the Outstanding Philanthropist Award from Muscular Dystrophy Canada.
His passion for horses earned him the Canadian Standardbred Breeder of the Year Award in 2015 and 2016, and top Standardbred Breeder in the U. S. and Canada in 2017.