Doctor of Laws, honoris causa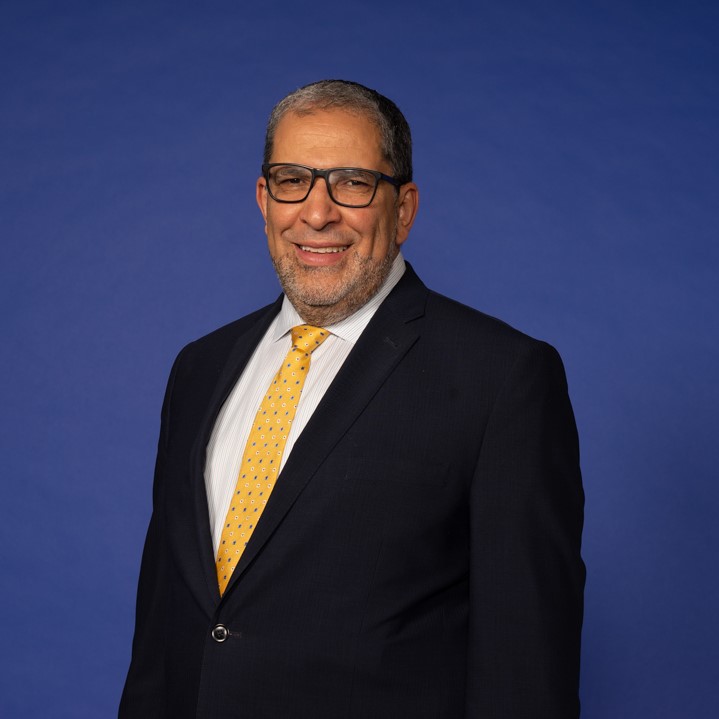 For his lifelong service as an engineer and educator, and for his academic leadership to his province and country, the university confers proudly upon Dr. Mohamed Lachemi the honorary degree of Doctor of Laws, honoris causa. 
Dr. Lachemi is President and Vice-Chancellor of Ryerson University, first appointed in 2016 and reappointed to a second term concluding in 2026. An internationally recognized researcher and accomplished academic administrator, he has been a key contributor to the growth and development of Ryerson over a transformational time in the university's history.
Joining Ryerson in 1998 as a Professor of Civil Engineering, Dr. Lachemi has served in progressively senior roles, including Dean of the Faculty of Engineering and Architectural Science, and Provost and Vice-President, Academic. 
A graduate of L'Université des Sciences et de la Technologie d'Oran in Algeria (in Civil Engineering with distinction) and L'Université de Sherbrooke (Master of Applied Science and PhD, Structural Engineering), Dr. Lachemi worked with Concrete Canada as a Postdoctoral Fellow and Research Associate, followed by a visiting professorship at Artois University in France. 
Dr. Lachemi is internationally known for his pioneering research in high-performance materials and advanced technologies to mitigate the effects of built structures on the environment. He held a Canada Research Chair in Sustainable Construction from 2002 to 2010.
An award-winning teacher and mentor, Dr. Lachemi has served as supervisor, co-supervisor or advisor for more than 70 master's and PhD students, post-doctoral fellows and research associates. Publishing in English and French, he has more than 300 peer-reviewed technical publications, book chapters and conference proceedings, and extensive contributions as an editor and technical reviewer. He has delivered more than 50 keynote addresses and invited presentations around the world. 
Dr. Lachemi is Chair of the Council of Ontario Universities; a Member of the National Research Council of Canada; Fellow of the Canadian Society for Civil Engineering; Fellow of the Canadian Academy of Engineering; Board member of Trillium Health Partners; and Chair of the Education Section of the Campaign Cabinet for the United Way of Greater Toronto.  
Among his recent honours, he is a recipient of the LinkedIn Top Voices, Education (2019); the MAX Community Excellence Award (2018); the Watson Medal for Materials Research from the American Concrete Institute (2018); and the REH'MA Community Services Award 'New Canadian Success Story' (2015).