Doctor of Laws, honoris causa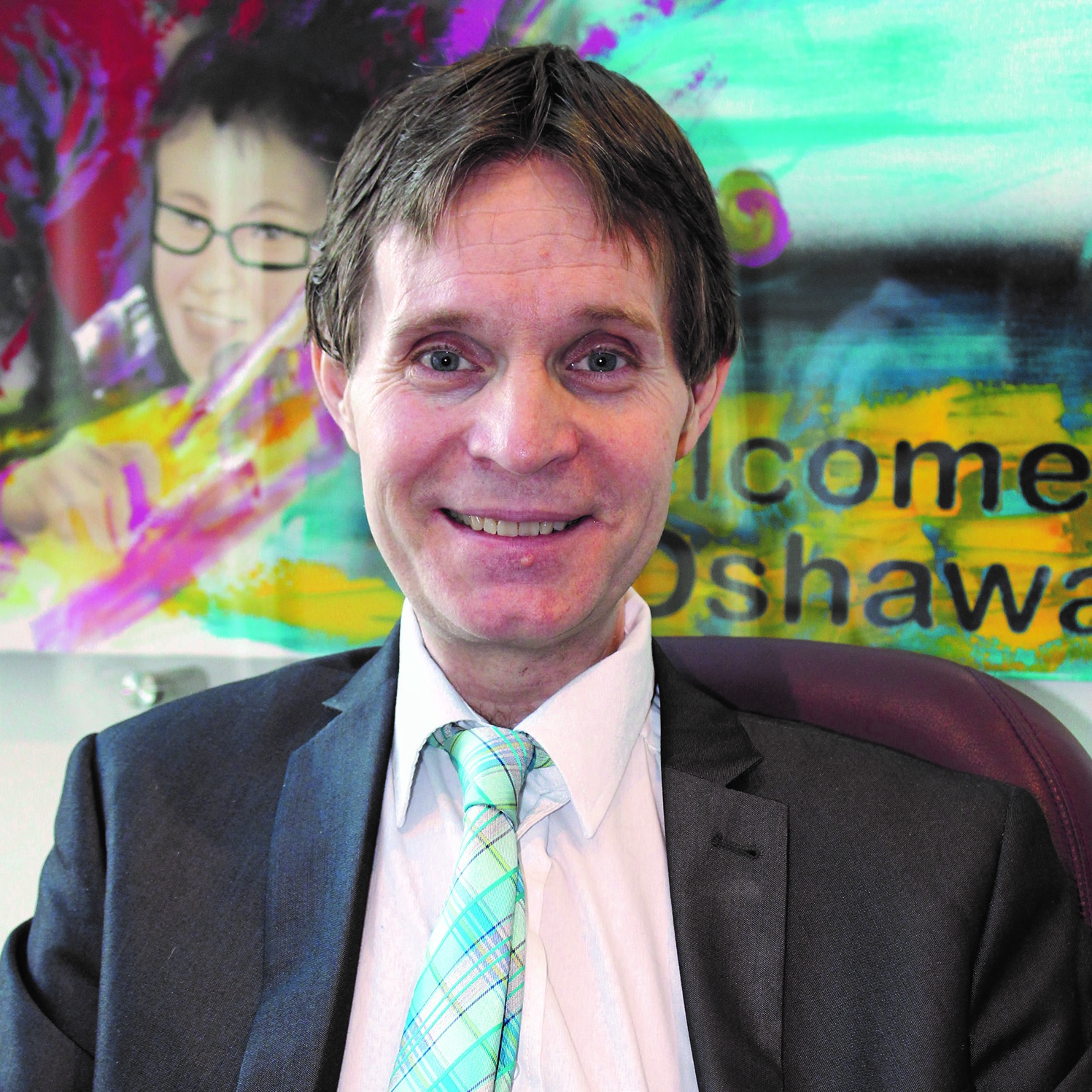 For his commitment to the people of Oshawa and his work as a city builder, and for his unstinting advocacy on behalf of this university and its students, the university confers proudly upon Mr. Paul Ralph the honorary degree of Doctor of Laws, honoris causa.
For more than three decades, Mr. Ralph has shepherded the growth of the City of Oshawa, in his role as a planner, senior official and, for the past few years, as Chief Administrative Officer. He is known for helping the city to expand beyond its traditional role as a centre of automotive manufacturing into a regional centre of research, learning and health services.
Mr. Ralph grew up in Sault Ste. Marie, Ontario, and moved on to the University of Waterloo after high school. Waterloo bears a dual importance for him: first, it was where he earned his degree in Urban and Regional Planning, and second, it was where he met his wife Cindy. After Waterloo, he became a registered Professional Planner and a member of the Ontario Professional Planners Institute and the Canadian Institute of Planners.
In 1986, Mr. Ralph began his tenure at the City of Oshawa, first as a Planner, then Manager for Development and Urban Design, followed by Director of Planning Services, and finally as Commissioner of Development Services. He was appointed Chief Administrative Officer—the city's most senior unelected official—in 2019.
A chief administrative officer's job involves being adept at managing staff, legislative processes and budgets, but to do it well—to become a true city builder—requires a special kind of passion and skill. Mr. Ralph possesses those qualities. He's been described as someone "devoted to the city", and has been lauded for "steering the rebirth of Oshawa". His peers view him as "a lateral thinker", "an accommodating manager" and someone who treats Oshawa-based organizations as partners rather than simply as stakeholders. For instance, his supportive assistance and engagement has helped Ontario Tech University develop its campus, and expand the classrooms, labs and research spaces that benefit what he calls "your brilliant students".
While Mr. Ralph is a planner and administrator by trade, health sciences dominate his home life: Cindy was a longtime nurse at Lakeridge Health's Critical Care Unit; his eldest daughter studied Kinesiology before she became a nurse; and his youngest daughter received her master's degree in Occupational Therapy.
Mr. Ralph epitomizes the best aspects of our Oshawa community: pride in the city and its past, hard work to make it an even better place to live, and a zealous drive to transform Oshawa into a centre of innovative research, manufacturing and health services.