Doctor of Laws, honoris causa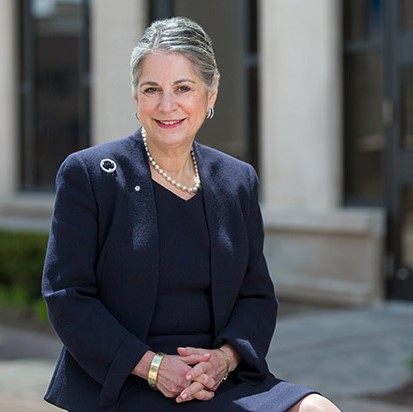 For her lifelong service as an educator, for her support of Canadian culture as founder of the RBC Taylor Prize, and for her extensive stewardship of, and passion for, this university and for its students, the university confers proudly upon Ms. Noreen Taylor, CM, the honorary degree of Doctor of Laws, honoris causa.
After graduating from the University of Toronto, with a Master of Arts in Art History, as well as a Bachelor of Education from the Ontario Institute for Studies in Education, Ms. Taylor began her career teaching art and history at Toronto's Malvern Collegiate Institute. Her talents and enthusiasm led to overseeing the creation of the Claude Watson School for the Arts at Earl Haig Collegiate Institute and becoming the school's founding Artistic Program Director.
Ms. Taylor chairs the board of the Charles Taylor Foundation, named after her late husband, the celebrated journalist, essayist, and horse breeder. Through the foundation she created the RBC Taylor Prize, Canada's most prestigious prize for non-fiction writing. More recently, she served as the Chair of the McMichael Canadian Art Collection and is a member of the board of the National Ballet of Canada and the Gardiner Museum. Rounding out her commitment to the arts, she serves on the Indigenous and Canadian Curatorial Committee for the Art Gallery of Ontario. Not surprisingly, she is a proud Member of the Order of Canada.
The lengthy illness and ultimate death of her husband committed her to improving patient care and home care. Through her leadership, along with generous donations from Windfields Farm Ltd., she helped to develop palliative care in Ontario. She is proud to chair the board of Saint Elizabeth Health Care, Canada's largest not-for-profit deliverer of home care.
Through her connection with Windfields Farm, Ms. Taylor became involved with the evolution of Ontario Tech University. She says she watched with keen attention the creation of what she calls "Ontario's newest and most innovative university"; she remains proud that the land that once was home to countless thoroughbred champions has now become the place where Canada's next generation of high achievers can display their skills and ingenuity on national and international stages. Ms. Taylor served two terms as the university's Chancellor from 2016 to 2020. During her tenure she served on the university's Board of Governors and offered personal congratulations to more than 10,000 graduates crossing the stage at Convocation ceremonies.
Ms. Taylor's mix of imagination, leadership and philanthropy has led to extraordinary innovations in Canada's pedagogy, health care, and culture. Beyond those achievements, her warmth, experience, and passion for this university has made it a better place for faculty, staff, and students alike.