Doctor of Laws, honoris causa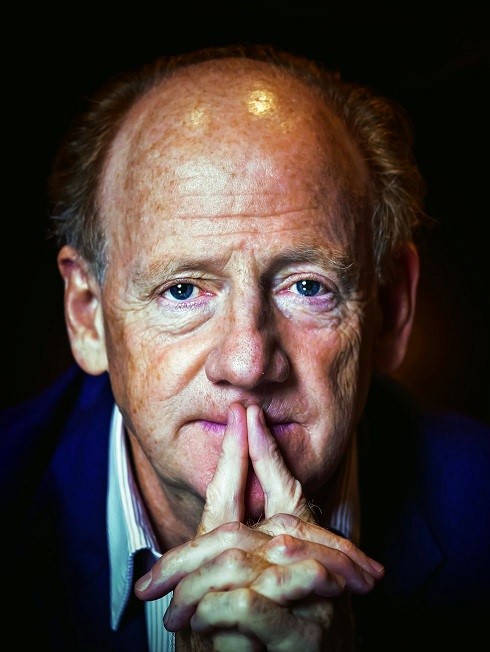 In recognition of his award-winning contributions to Canadian literature, his philosophies on social justice, interdisciplinary study, freedom of expression, and championing of Indigenous rights, the university proudly confers upon Mr. John Ralston Saul the honorary degree of Doctor of Laws. 
Widely acclaimed as one of Canada's leading thinkers, Mr. Saul is an award-winning essayist and novelist. His 14 works have been translated into 28 languages in 37 countries. His philosophical worksVoltaire's Bastards, The Doubter's Companion, The Unconscious Civilization and On Equilibrium—have impacted political thought across the world.
Mr. Saul has written extensively about Canada. In A Fair Country and The Comeback he argues that modern Canada is profoundly shaped by Indigenous ideas. He is also the general editor of the 'Extraordinary Canadians' biographical series to which he contributed his own biography of the two founders of Canadian democracy: Louis-Hippolyte LaFontaine and Robert Baldwin. In fact, the year 2023 marks Canada's 175th anniversary of continuous democracy, dating back to when LaFontaine and Baldwin won responsible government from the British government in 1848.
In the mid-1970s, Mr. Saul was the assistant to the first Chair of Petro-Canada, helping establish the national oil company. He is Co-Chair of the Institute for Canadian Citizenship, President Emeritus of PEN International, Founder and Honorary Chair of Français pour l'avenir/French for the Future, and sits on the International Advisory Board for the Common Action Forum.
Over the years, Mr. Saul has lectured extensively around the world. He is a Companion in the Order of Canada and the Order of Ontario as well as an Officer in Germany's Order of Merit and a Chevalier in the Ordre des Arts et des Lettres of France. His many literary awards include Chile's Pablo Neruda Medal, South Korea's Manhae Grand Prize for Literature, Italy's Premio Lettarario Internazionale and the Governor General's Literary Award for Non-Fiction.
Mr. Saul earned his bachelor's degree at McGill University and PhD at King's College, University of London. He holds 21 honorary degrees from universities across the globe.