Mr. Robert Strickert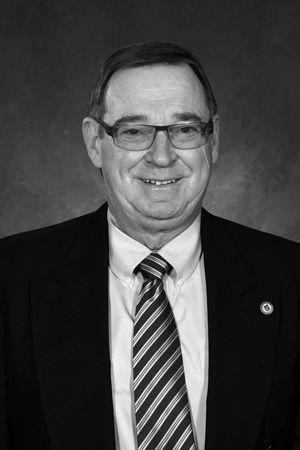 Doctor of Laws, honoris causa
For his remarkable success in the nuclear industry, and commitment to the creation of our university, we are proud to confer upon Mr. Robert Strickert the honorary degree of Doctor of Laws.
Mr. Strickert's career spans more than 30 years in the nuclear power industry with Ontario Hydro and Ontario Power Generation. He was involved in the successful decontamination of the Douglas Point Reactor at the Bruce Site and investigated the root cause of the pressure tube cracks in the early CANDU reactors. He served in a variety of senior management capacities including Operating Superintendent, Production Manager and Site Vice-President of Pickering. He was Site Vice-President of the Darlington Nuclear Station for the first five years of operation where he helped the plant become one of the first facilities in the world to receive ISO 14001 certification and international recognition for a strong safety culture.
He worked hard on behalf of the nuclear power industry to improve community relations and was instrumental in creating a strong community partnership, helping the Darlington Nuclear Generating Station gain a reputation as a good corporate citizen and environmental leader. He is known as the 'green director' among his peers due to his commitment to safe, efficient and environmentally sound practices.
Mr. Strickert is actively involved in the community participating on numerous boards, including previously serving as Chair of the Board of Governors for both the university and Durham College.