Ms. Elizabeth Dowdeswell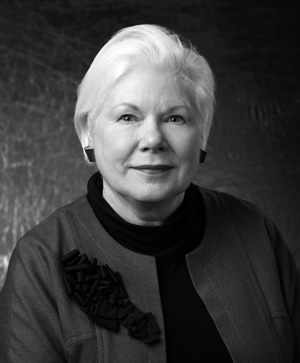 Doctor of Science, honoris causa
For her inspirational leadership and dedication to environmental advocacy, and the considerable impact her efforts have had on public policy, we are proud to confer upon Ms. Elizabeth Dowdeswell the honorary degree of Doctor of Science.
Ms. Dowdeswell's eclectic public service career has spanned provincial, federal and international borders and transcended traditional disciplinary lines. She tackles complex issues of social importance, linking the contributions of science and technology to public policy. Currently she is President and CEO of the Council of Canadian Academies.
She served as Executive Director of the United Nations Environment Program and Under-Secretary-General of the United Nations; Assistant Deputy Minister, Ministry of the Environment, responsible for the national weather and atmospheric agency; founding President and CEO of Canada's Nuclear Waste Management Organization; and led a number of federal public inquiries, including Canada's Unemployment Benefits program and Canada's Water Policy.
She was appointed a Pierre Elliott Trudeau Foundation mentor and contributes in an advisory capacity to a number of not-for-profit organizations such as the Higher Education Quality Council of Ontario and Grand Challenges Canada.
Her educational accomplishments include a Master of Science degree in Behavioural Sciences from Utah State University in Logan, Utah, and a Bachelor of Science degree in Home Economics and a Teaching certificate from the University of Saskatchewan in Saskatoon.
Ms. Dowdeswell is an Officer of the Order of Canada and the recipient of numerous awards including nine honorary degrees and the Memorial Gold Medal awarded by Charles University in Prague, Czech Republic.
In 2014, Ms. Dowdeswell was appointed Ontario's 29th Lieutenant Governor by Governor General David Johnston on the advice of Prime Minister Stephen Harper. She is the third woman to serve in the position.