Mitch Frazer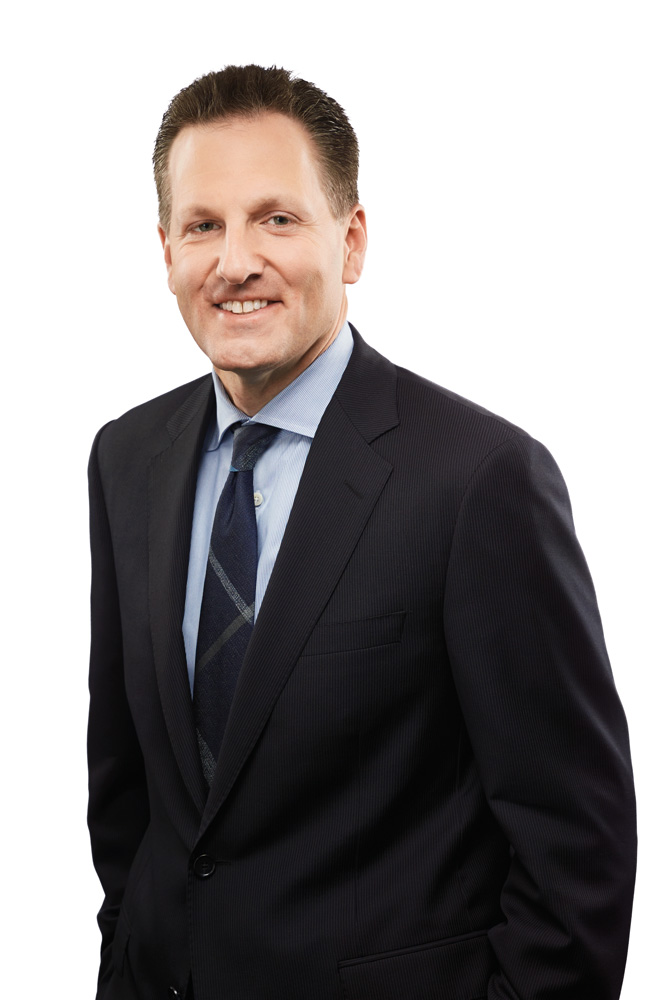 Mr. Mitch Frazer, a champion of students, technological and social innovation in education, is Ontario Tech University's fourth Chancellor. Mr. Frazer advocates for the pursuit of tech with a conscience, which includes supporting tech startups in Canada. He succeeds Ms. Noreen Taylor who served in the role from 2016 to 2020.
Mr. Frazer is a distinguished Toronto-based lawyer, who is a partner and the chair of the Pensions and Employment Practice at Torys LLP. His extensive involvement in education at all levels includes establishing the National Institute on Ageing at Ryerson University's Ted Rogers School of Management, as well as serving as an Adjunct Professor at the University of Toronto's Faculty of Law and as an Adjunct Professor at York University's Osgoode Hall Law School. He is the immediate past chair of the Toronto French School (TFS) Board of Directors, a former member of the Board of Trustees of the Ontario Science Centre and is at the end of his term as a member of Ryerson University's Board of Governors.
In addition to his leadership in education, Mr. Frazer is committed to philanthropy. He serves as the chair of the North York General Foundation Board, the chair of the TFS Foundation Board and as a member of the Sick Kids Hospital Foundation Campaign Cabinet. He has also helped establish a number of university scholarships and awards.
He publishes and speaks regularly on pension, benefits and employment law matters and has been interviewed on television, radio and in print. He is the author of A Practical Guide to Private Pension Plans in Canada published by Canada Law Book and the co-author with Ari Kaplan of the second edition of Pension Law published by Irwin Law.
Mr. Frazer is a former chair of the International Pension and Employee Benefits Lawyers Association, the Canadian Bar Association Pension and Benefits Section, and the Ontario Bar Association Pension and Benefits Section.
After graduating from York University with a Bachelor of Arts degree, Mr. Frazer received his Master of Arts degree from Brock University, followed by his Bachelor of Law degree from Western University and Master of Business Administration degree from Wilfrid Laurier University.
Among his awards and recognitions, Mr. Frazer was the recipient of Wilfrid Laurier University's MBA Outstanding Executive Leadership Award; Western University Law School's Ivan Rand Alumni Award; a Queen Elizabeth II Diamond Jubilee Medal; the Ted Rogers School of Management Honorary Alumni Award; the Ontario Bar Association's Award of Excellence in Pension and Benefits Law; and in 2019 was named one of the 25 most influential lawyers in Canada by Canadian Law Magazine.