Nancy Mulroney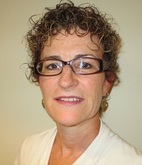 Nancy Mulroney is a Strategic Integration and Change consultant with highly developed visioning and process facilitation skills. She is Founder and Principal of Sandbox Facilitated Solutions and has successfully facilitated numerous visioning and strategic/program planning sessions involving the development and implementation of the process and the monitoring and reporting of the outcomes. She has extensive experience designing, facilitating and evaluating leadership development programs based on a succession and talent management frameworks. Her core competencies include: process facilitation, strategic planning; change leadership; organizational planning and development; program development, delivery and evaluation; and coaching and mentoring.

Over the past 30 years, Nancy Mulroney has worked as a facilitator, coach, mentor and educator in the healthcare, not-for-profit and most recently in the child and youth mental health sectors. She has held progressive leadership positions within Education, Organizational Development and Human Resources.

Nancy also brings to the table experience with team effectiveness, mediation and respectful workplace training and facilitation. She holds a M.Sc. in Community Health and an Executive MBA. She is also fluent in French.