Continuous Learning Scholarship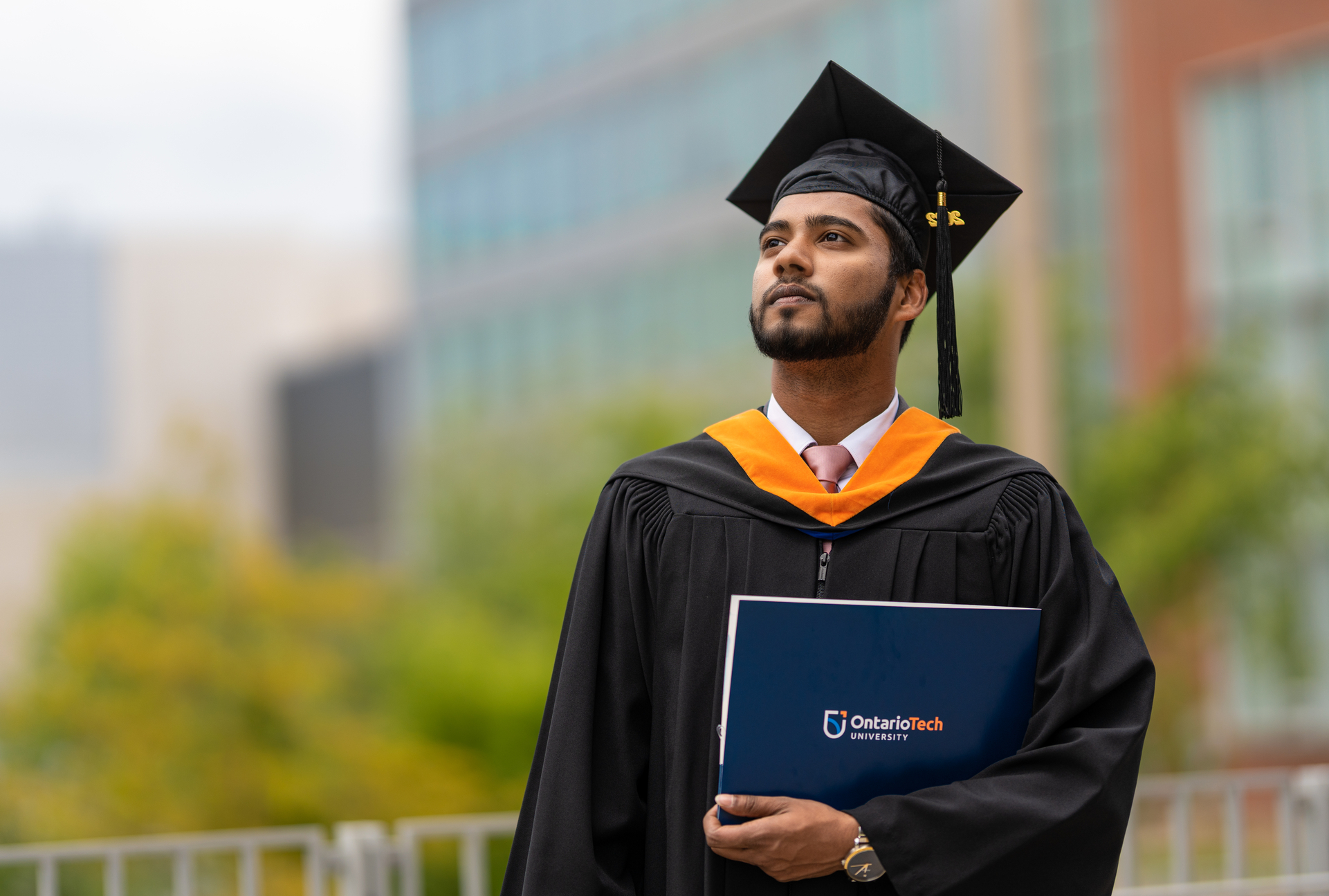 The Continuous Learning Scholarship is an innovative initiative designed to motivate and enable Ontario Tech University graduates to continue their educational journeys beyond their degree programs. Recognizing the importance of continuous learning in today's fast-paced and dynamic world, this scholarship aims to foster a culture of lifelong learning amongst Ontario Tech alumni, by providing them opportunities to delve into new areas of knowledge and enhance their skills.

As we forge ahead into a world where knowledge expands at an unprecedented rate, let us take every opportunity to learn, grow, and succeed. We are excited to journey with our alumni on their path of continuous learning and look forward to seeing their achievements in the diverse fields they choose to explore!
The Continuous Learning Scholarship reserves three (3) registrations per semester for Ontario Tech graduates. Allocation is made available on a first-come, first-served basis, with priority given to students who have not previously received a Continuous Learning Scholarship. Successful applicants can register for any eligible course, workshop, or micro-credential offered through Continuous Learning at no cost to them. By helping to alleviate the financial burden, we hope to encourage graduates to pursue their intellectual curiosities and professional development without hindrance.