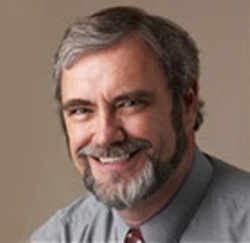 Bill Hunter was the founding dean of the Faculty of Education at Ontario Tech where he is currently a professor. He is also an emeritus professor at the University of Calgary. He has taught a variety of courses in educational technology, statistics, measurement, learning theory, human development, program evaluation and other areas of educational psychology. Bill's research has included topics in educational technology including blended and online learning as evident in his contributions to a 2022 book,
Thriving Online
: A Guide for Busy Educators, co-edited with Robin Kay.  His recent research interests have centered on the use of ICT to promote social cohesion, best seen in
Blended and Online Learning for Global Citizenship, a 2021 book co-authored with Roger Austin of Ulster University in Northern Ireland. In the winter of 2023, Bill and several of his students discovered a new interest in the opportunities and challenges that artificial intelligence tools offer to educators.