Patrice Dutil, PH.D.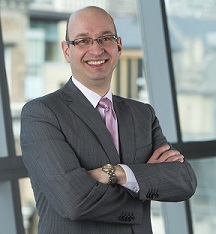 Patrice Dutil is Professor in the Department of Politics and Public Administration at Ryerson University. Before joining the department in 2006, he worked in the government of Ontario and at the Institute of Public Administration of Canada for almost 20 years.  
Professor Dutil focuses his research in two broad areas: political and administrative leadership and the budgetary and policy process. He has ten books to his name as well as numerous scholarly articles on a wide variety of subjects. His works include Searching For Leadership: Secretaries to Cabinet in Canada, The Service State: Rhetoric, Reality and Promise, The Guardian: Perspectives on the Ministry of Finance of Ontario, and Prime Ministerial Power in Canadas as well as books on diverse aspects of Canadian political history. He pursued his BA at York University, his Master's at the Université de Montreal and his Ph.D. at York University.