Dr. Seth Silver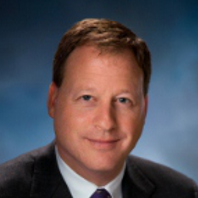 Since 1998, Dr. Silver has been the principal of Silver Consulting, Inc., an independent consulting practice, where he has worked with such diverse clients as: Alcoa, Alfred State College, Alstom, American Red Cross, Bausch & Lomb, Bosch Security Systems, Canada Employment and Immigration Union (CEIU), Cannon Industries, Canterbury Woods Senior Living, Cape Cod Healthcare, Charter One Bank, Excellus Blue Cross Blue Shield, Genesee Regional Bank, Government of Jamaica, Harris RF Communications, Jewish Senior Life Nursing Home, Klein Steel, Manulife Financial, Ontario County Government, Pactiv Manufacturing, Rochester Catholic Diocese, Toshiba Business Solutions, Ultralife Batteries, Ontario Tech University, University of Rochester Medical Center, and Xerox Corporation, to name a few. His work has included consulting to senior management on such topics as cultural change, employee engagement, and customer loyalty; working with leadership teams to increase effectiveness and performance; providing clients such services as executive coaching, strategic planning, and organizational diagnosis; and teaching employees professional skills and strategies for workplace success.
Dr. Silver has developed and trade-marked a unique business process called The Workplace Covenant, which helps parties in any organization to exchange and agree upon reciprocal Obligations so they can ensure trust, feedback and alignment in their relationship.
From 2000 to 2013, Dr. Silver was an Assistant Professor at St. John Fisher College in Rochester, N.Y., where he taught Masters level students in the Organizational Learning and Human Resource Development (OL/HRD) program, in the Bittner School of Business; and at the Doctoral level in the Wilson School of Education. From 2013 to 2014, Dr. Silver was on faculty at the Rochester Institute of Technology (RIT), in the College of Applied Science and Technology, as a Lecturer (non-tenure track professor position) in their HRD Masters program.
Prior to his consulting practice and college teaching, Dr. Silver served as an Internal Consultant and Manager of Organization Development for the largest engineering division of the Xerox Corporation, in Rochester, NY. He was co-responsible for the development of leadership and learning strategies for 500 managers across the country. His responsibilities included the design and delivery of empowerment and team effectiveness training, individual coaching and counseling for managers, and conducting staff development workshops. He also co-developed the company's Technical Development Advisory (Mentoring) Program.