Rob Elkington, PH.D.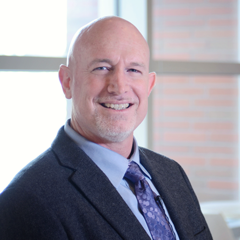 Occupation:
Dr. Rob Elkington is the CEO, and President, of Global Leadership Initiatives www.globalleader.ca, an organization that develops leadership globally by offering over three hundred leadership related seminars, three University Certificates, the Personal Leadership Development Plan App, the Leadership Quest App and global Social Entrepreneurship using the Flourishing Business Model Canvas.
Qualifications:
Rob holds a Ph.D. from North West University, and an Advanced Certificate in Intercultural Management from Notre Dame University. Rob is also currently completing a Ph.D. in Management and Leadership Studies from the University of Kwa-Zulu Natal.
Affiliation:
• Adjunct Professor at Ontario Tech University serving in both the Faculty of Business and IT and the Faculty of Education where he teaches undergraduate courses in Critical Thinking and Ethics, Collaborative Leadership, Leadership Negotiation and Teamwork, Business Ethics, and graduate courses in Foundations of Leadership, Leadership and Technology, and Ethics and Leadership.
• Associate Professor Yorkville University serving with the Faculty of Education.
• Senior Lecturer with the Stellenbosch University School of Public Leadership and Good Governance
• Facilitator with Continuous Learning at Ontario Tech University where he has been asked to facilitate one day seminars on Foundations of Leadership, Critical Thinking and Problem Solving, Critical Decision Making, Diversity and Leadership, Advanced Leadership, and Leadership & Customer Service.
• Community Liaison and Mentor with the Durham Community Innovation Lab, an Entrepreneurship incubator that develops Not Employed or Educated or Trained (NEET) youth in start-up ventures. Durham Co-ILab also supports Social Entrepreneurship.
Research and Publications:
•
 Served as lead Editor and co-author for the book: "Visionary Leadership in a Turbulent World: Thriving in the New VUCA Context." (Emerald, 2017).
•
 Served as lead Editor and co-author for the soon to be released: "Exceptional Leadership by Design: Designing Organizational Contexts for Great Leadership." (Emerald 2018).
•
 Published numerous peer reviewed articles on the topic of leadership in various Leadership journals.
Currently working on:
• 
Emerging Issues in Higher Educational Leadership: A Delphi Survey.
•
 Women's Entrepreneurial Leadership in Disadvantaged Contexts.
•
 Sensemaking in Police Leadership in a VUCA World.
•
 Seeking Best Methods for Leadership Development.
•
 Presented on a number of leadership topics at the 2013, 2014, 2015, and 2016 International Leadership Association annual conferences.
•
 Co-authored a chapter in the prestigious 2017 Building Leadership Bridges Series: "Global and Culturally Diverse Leaders and Leadership: New Dimensions, Opportunities, and Challenges for Business, Industry, Education and Society." Rob's chapter is titled: "How the Communal Philosophies of Ubuntu in Africa and Confucius Thought in China Might Enrich Western Notions of Leadership."