Criminology and Justice - GAS Transfer
Overview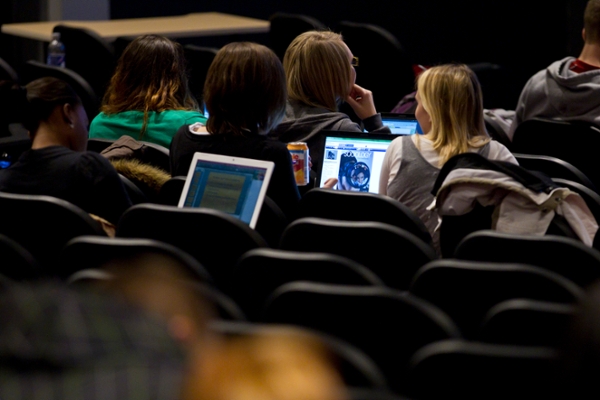 Enhance your Durham College GAS Certificate, and your thinking into the Canadian legal system, in this general arts and science transfer program.
Our program explores and critically analyzes criminological and sociological theories of why people commit crimes. It also examines how societies define crime and who is considered a criminal. 
This program approaches the study of crime from an interdisciplinary perspective, drawing on a rich tradition from criminology, sociology, philosophy, psychology and law. In addition to examining why crime is committed, you will be encouraged to think about crime, criminal justice and its administration in ways that are consistent with the principles of fairness, equity, peace, and justice.
You may pursue the comprehensive program or a specialization in one of:
Criminal Justice
Youth, Crime and Justice
Admissions
Admissions
Students who have successfully completed a General Arts and Science Certificate - UOIT Liberal Arts Transfer/University Transfer option at Durham College may apply for direct admission into the second year of the Criminology and Justice program. Eligible applicants must achieve a minimum grade of 70 per cent in each prerequisite course at college with an overall average of 77 per cent or higher.
Note: Admission is competitive. The specific average or standing required for admission varies from year to year. Students are selected by taking into consideration a wide range of criteria including school marks, distribution of subjects taken, and performance in subjects relevant to the academic program. Possession of the minimum requirements does not guarantee acceptance. Preference will be given to applicants with the best qualifications. 
| | |
| --- | --- |
| Last year's cut-off | 77 per cent |
| Expected cut-off | High 70s |
In recognition of your certificate, you will receive 10 courses toward your 40-course BA in Criminology and Justice degree.
Career opportunities
Graduates will be skilled in taking leadership roles and more collaborative approaches within their own fields and within the related infrastructures of society.
You will be well prepared to pursue a variety of career opportunities including:
Addictions/rehabilitation counsellor
Animal welfare investigator
Border services worker
Child/youth worker
Coast guard employee
Corporate security 
Correctional office/case manager
Government researcher and policy analyst
Government sector employee
Human rights advocate/community activist
Not-for-profit worker/counsellor
Police officer
Policy analyst
Postal investigations employee
Probation/parole officer
Program evaluator
Public/outreach field worker
Researcher/research assistant
Social services worker
There are many other career opportunities available to Criminology and Justice graduates. Contact the Career's office to learn more about the many ways you can use this degree. 
Criminology and Justice is also an excellent foundation for many graduate and post-graduate degrees, including:
Criminal Justice
Criminology
Law
Social Ecology
Social Work
Sociology
Victimology
Experiential learning
A limited number of fourth-year students have an opportunity to participate in a learning experience with a community organization. The practicum is an experiential learning tool that provides students with opportunities to acquire workplace skills and knowledge, confront the relationship between theory and practice, and cultivate a sense of personal and professional development. The practicum course consists of 100 hours of fieldwork, several in-class seminars and a set of academic assignments.
Sample courses

For program requirements, including required number of credits for completion, program maps and course descriptions, please see

the academic calendar and course catalogue of

Loading...

.

Courses are subject to change without notice.