Criminology (Master's program)
Overview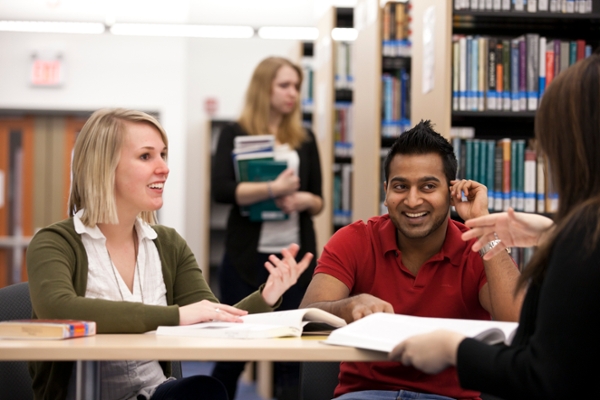 The Criminology master's program provides students with a solid foundation of advanced knowledge in criminological theory, sophisticated research methodologies, complex quantitative and qualitative applications and contemporary substantive issues in criminology.
The Master of Arts (MA) in Criminology program provides students with a solid foundation of advanced knowledge in criminological theory, sophisticated research methodologies, complex quantitative and qualitative applications, and contemporary substantive issues in criminology. Specifically, the MA program seeks to provide students with an in-depth and broad understanding of contemporary criminological issues and debates, and the critical thinking and practical skills necessary to conduct criminological research in the public and private sectors. This includes, but is not limited to, public policy agencies, social services, and government and non-government organizations. The program trains both mid-career and pre-career students for careers in analysis and research in criminal justice agency settings. It also prepares students for advanced graduate work in criminology at the doctoral level.
Fields
Cybercrime

Combines special content areas of criminal activity with training in criminological theory and methods. The field crystallizes an area of research on the interface between Computer Science, Internet Science and Criminology.

Inequality and Crime

Explores the interplay of race, ethnicity, social class and gender in relation to crime and its control, and critically evaluate some of the major explanations offered for these relationships.
Admissions
Admissions
Hold a four-year honours undergraduate degree in the social sciences from a Canadian university, or its equivalent from a recognized institution. Normally, applicants are expected to have graduated with a social science degree that has provided them with a sound understanding of social science methodologies and a basic understanding of criminological theories.
Minimum overall academic standing of a B (GPA: 3.0 on a 4.3 scale or 73 to 76 per cent), with a minimum B average in the last two full-time years (four semesters) of undergraduate work or equivalent.
Required supporting documents
A curriculum vitae (CV) including the applicant's education, employment, teaching and research experience, and publications (if any).
A sample of scholarly writing from a previous undergraduate course (up to 20 pages, double-spaced, one-sided documents only).
A third letter of recommendation from an academic or non-academic source. At least two of the letters of recommendation should be from faculty members from a previous degree-conferring program.
Applicants must also submit the required documents outlined in the checklist of required documents.
Required test scores for English language proficiency:
See English language proficiency for the minimum required test scores for this program.
Please see application deadlines for specific dates. Note that the application deadlines listed are for both the online application and all supporting documentation.
Applications for admission to all graduate studies programs are submitted online. There are five steps you must go through to complete the application process. See application process and requirements for step-by-step instructions.
---
Many of our graduate programs are extremely competitive; the number of qualified applicants normally exceeds the number of seats available for each intake. Satisfaction of minimum entry requirements does not ensure admission.
Research areas
Abuse against women
Beliefs about justice
Corrections/penology
Crime and ethnicity
Criminology theory
Cybercrime
Hate crime
Homicide
Inequality and crime
Mental health
Policing
Poverty and inner-city crime
Restorative justice
Social media
Stereotyping, stigmatization and discrimination
Surveillance
Terrorism
Victimization
Learn more about the research areas within this program and find research experts by visiting the faculty's website and the university's Expert Centre.
Additional Information
For program requirements, including required number of credits for completion, program maps and course descriptions, please see
the academic calendar and course catalogue of
Loading...
.
Courses are subject to change without notice.
Internal awards and funding
Applicants to research-based graduate programs who are studying full-time are automatically considered for some types of funding at the time of admission.
Types of funding that do not require an application:
Entrance scholarships
Minimum funding packages
Teaching assistantships, research assistantships and graduate research assistantships
For more details on the above funding opportunities, see graduate student awards and funding.
Please note: Part-time students are not eligible for the above funding opportunities.
External awards and funding
Graduate program applicants are encouraged to apply for external awards to help finance their education. The application process differs for each competition, so review the information carefully to determine where and when you must apply. Please note: The majority of these awards are for domestic or permanent residents only.
Tuition fees for graduate programs are charged on a flat-fee or fee-per-credit basis and vary by program and student status.
For current, specific fees and details on flat-fee versus fee-per-credit programs, please see tuition and fees.