Legal Studies - GAS Transfer
Overview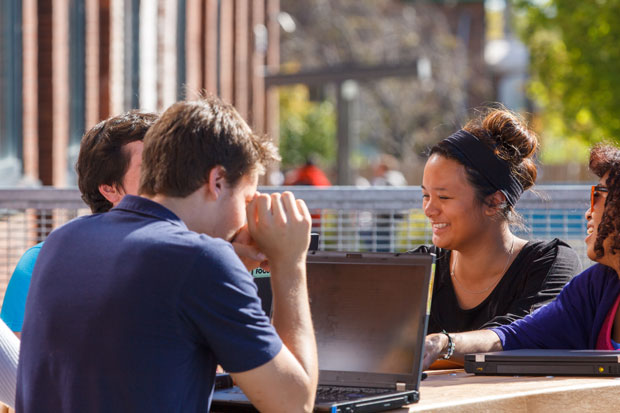 Enhance your Durham College GAS Certificate by examining the law's defining features, in this general arts and science transfer program.
Gain insight into the uniquely powerful language of law and come to understand its limits as well as its capabilities. The Legal Studies program offers you the opportunity to critically explore the social roles of law and its connections with community, government and society from different perspectives. The program demonstrates a commitment to promoting justice by cultivating active citizenship skills, critical reflection, and respect for diversity, pluralism, equality, and equity.
Our program provides an extensive understanding of law in its social context, including areas such as human rights, international law, alternative dispute resolution and information and privacy law.
You may pursue the comprehensive program or a specializations in one of:
Alternative Dispute Resolution
Human Rights Law
Information Law
Admissions
Admissions
Students who have successfully completed a General Arts and Science Certificate - Ontario Tech Liberal Arts Transfer/University Transfer option at Durham College may apply for direct admission into the second year of the Legal Studies program. Eligible applicants must achieve a minimum grade of 70 per cent in each prerequisite course with an overall average of 77 per cent or higher.
| | |
| --- | --- |
| Last year's cut-off | 77 per cent |
| Expected cut-off | High 70s |
In recognition of your certificate, you will receive 10 courses toward a 40-course BA in Legal Studies degree.
Career opportunities
Federal and provincial government administrator
Human rights advocate
Legal or policy analyst
Legal researcher
Mediator/dispute resolution specialist
Social services worker
Experiential learning
A limited number of fourth-year students have an opportunity to participate in a learning experience with a community organization. The practicum course consists of 100 hours of fieldwork, several in-class seminars and a set of academic assignments.
Sample courses

Canadian Human Rights Law
Censorship and Freedom of Expression
Criminal Law
Disability and the Law
Employment and Mediation
Family Law
Family Mediation
Gender, Sexuality and the Law
Immigration and Refugee Law
Indigenous Peoples, Law and the State in Canada
Information and Privacy Law
International Law
Labour and Employment Law
Law and Globalization
Legal Research Methods
Public and Private Law

A full program map is available in the Undergraduate Academic Calendar. Courses are subject to change without notice.