Educational Studies - Equity, Diversity and Inclusion (Advanced Entry)
Overview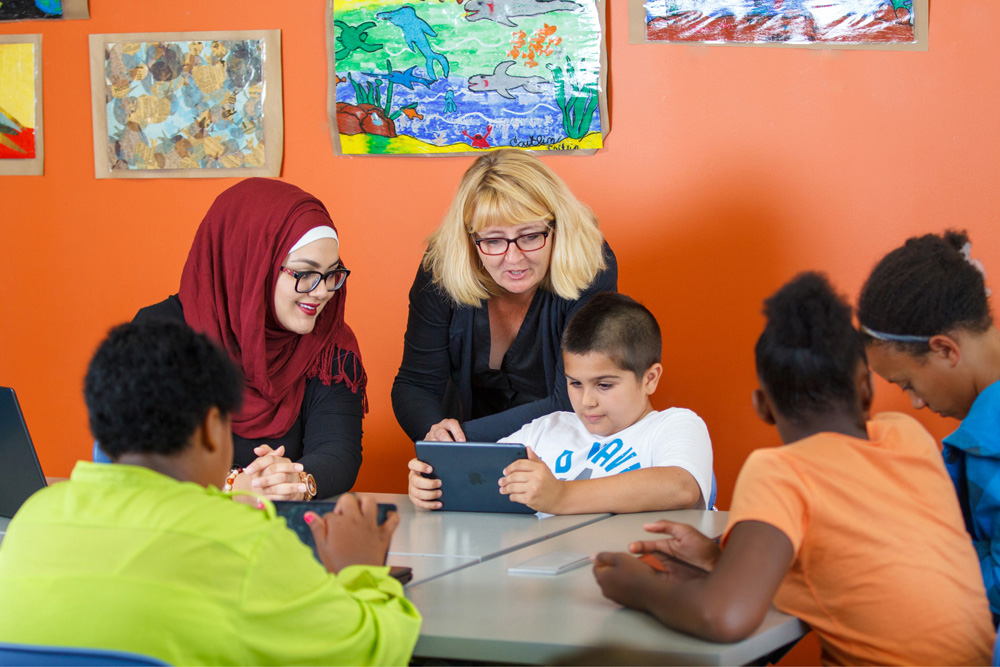 Our Bachelor of Arts (Honours) in Educational Studies with a specialization in Equity, Diversity and Inclusion (EDI) develops exceptional educators and leaders in careers such as teaching, instructional design, multimedia and e-learning, and EDI consulting. This specialization provides a foundation for recognizing and challenging barriers that contribute to discrimination and oppression in educational settings.
Our Bachelor of Arts (Honours) in Educational Studies (Advanced Entry) is a fully online program designed for students who have completed an Ontario college diploma, Ontario college advanced diploma or equivalent. You will develop critical knowledge and skills in Educational Studies, including foundations of learning, creating digital tools for education, assessment for learning and foundations of EDI.

This specialization in Equity, Diversity and Inclusion develops expertise with both theoretical knowledge and practical skills to recognize systemic, historic and attitudinal barriers that contribute to discrimination and oppression in both workplace learning and classroom settings. Students will use problem-based learning and critical reflection to identify issues, evaluate resources and articulate solutions to EDI issues in Canadian education and society to counter bias and discrimination against under-represented and equity-deserving groups. Our EDI specialization focuses on creating pathways to full inclusion for everyone in education.

If you are interested in becoming a teacher after completing this degree, you should also apply to the Concurrent Education program (see Admissions below for details on the application process).
Specialization courses
To specialize in Equity, Diversity and Inclusion during the Educational Studies program, you must complete the following four courses in addition to other program requirements:
EDST 2170U – Designing Inclusive Learning Environments
EDST 3500U – Unlearning and The Inclusive Curriculum
EDST 4500U – Enabling Learning through Technology
EDST 4530U – Social Justice Issues in Education
Outcomes
After completing the Bachelor of Arts (Honours) in Educational Studies (Advanced Entry) with a specialization in Equity, Diversity and Inclusion, you will
Apply theoretical and practical understanding of educational planning, delivery and assessment.

Analyze the social and psychological issues that shape learning in a digital era.

Be eligible to apply for our 16-month

Bachelor of Education program

to become a K-6 teacher.

Design learning strategies that focus on authentic, meaningful and workplace-applicable activities.

Develop specialized knowledge and competency in the use of digital technology to support lifelong learning.

Receive priority status to enter our

Master of Education program

.
In my early 30s, I decided to go back to school—the college-to-university transfer Educational Studies program at Ontario Tech called out to me. Not only was the program incredibly flexible with its online delivery, but the learning community was also a safe space for my peers and I to share our experiences, and grow together. I am so grateful that I made the leap to attend this university; I can honestly say that it has been the key to my current and future success.

Violet Bell Hogan

Bachelor of Arts (Honours)

Educational Studies, Class of 2020
Admissions
Admissions
An Ontario college diploma or Ontario college advanced diploma (or equivalent*) with a minimum mid-70s average.
*Graduates who hold a two or three-year diploma or university degree from outside Ontario should contact the Admissions office to determine their eligibility.
Note: Admission is competitive. Regardless of educational background, all applicants to undergraduate programs must have specific prerequisite subject knowledge for their intended program of study. The specific average or standing required for admission will vary from year to year. Students are selected by taking into consideration a wide range of criteria, including school marks, distribution of subjects taken and performance in subjects relevant to the academic program. Preference will be given to applicants with the best qualifications.
| | |
| --- | --- |
| Last year's cut-off | 70 per cent |
| Expected cut-off | Low-70s |
In recognition of your diploma, you will receive 20 courses toward your 40-course BA in Educational Studies degree.
Applicants interested in the Educational Studies (Advanced Entry) - Equity, Diversity and Inclusion specialization will apply through the Ontario Universities Application Centre (OUAC) using application code DED.
Applicants also interested in becoming a teacher must select the Concurrent Education option from the subject of major interest dropdown box.
The application process and important dates/deadlines are outlined on our college-to-university transfer applicant page.
Career opportunities
Adult Literacy Instructor
Child-Care Centres
College Educator
Digital Learning Specialist
Early childhood learning environment design 
EDI Consultant
Human Resources Manager
Instructional Designer
Military Trainer
Nursery and preschool programs
Policy development 
Service Organization Educator
Workplace/Corporate Educator 
Sample courses

For program requirements, including required number of credits for completion, program maps and course descriptions, please see

the academic calendar and course catalogue of

Loading...

.

Courses are subject to change without notice.