Criminology and Social Justice (Doctoral program)
Overview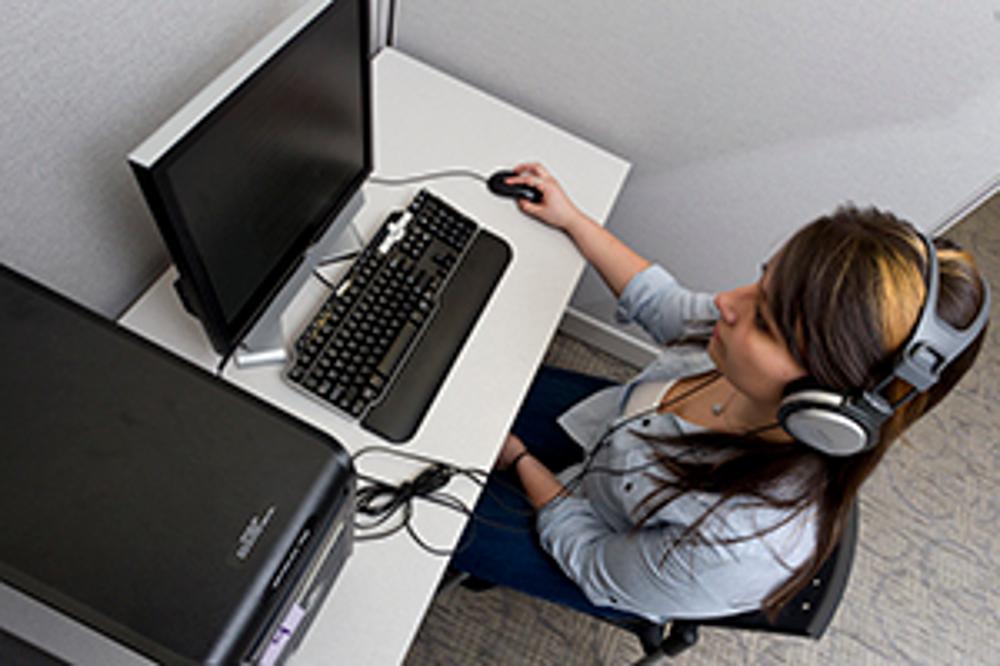 The PhD in Criminology and Social Justice combines disciplinary and specialized study in Criminology, study in qualitative research methods and statistics, and applied learning experiences to prepare students to work in a variety of settings.
The PhD in Criminology and Social Justice combines disciplinary and specialized study in Criminology, study in qualitative research methods and statistics, and applied learning experiences to prepare students to work in a variety of settings. Specifically, the program will prepare students for careers related to research and/or teaching in college and university settings, research and practice in behavioural science crime units within law enforcement, research in correctional facilities, research in mental health institutions, evaluation of community programs, administration in provincial and federal programs, statistical research in government organizations, and research in justice-related institutes.
Admissions
Admissions
Hold a four-year honours undergraduate degree in the social sciences from a Canadian university, or its equivalent from a recognized institution.
Typically, applicants are expected to have completed the university's Master of Arts (MA) in Criminology or an equivalent research project or thesis-based MA program from a recognized institution.
Minimum overall academic standing of an A-minus (GPA: 3.7 on a 4.3 scale) during their graduate studies.
Applicants with advanced degrees in other relevant fields, such as Sociology, Social Psychology or Legal Studies, are also welcome to apply. Applicants with unrelated backgrounds may be admitted as special cases. However, all applicants should realize that without a strong background in social science, specifically social theories and methodologies, they may find themselves at a significant, temporary disadvantage.
Required supporting documents:
To apply, applicants should prepare a portfolio consisting of all of the following:
A completed application form.
One official or institution-certified copy of each previous undergraduate and graduate transcript.
A photocopy of the applicant's degree parchment(s).
Proof of English proficiency if the applicant's first language is not English (see language requirement section below).
A two- to three-page statement of academic intent.
A curriculum vitae (CV).
At least three letters of reference. Academic referees are preferred; however, non-academic referees' letters will be considered as well.
A substantive writing sample. A sample of the applicant's MA thesis is optimal. However, a sample from any published work (with the applicant as first author), or any other MA assignment would suffice if a thesis was not completed or pursued.
An applicant's statement of academic intent should describe previous research experience, including the MA thesis project and any other relevant research projects. A short description of general career aspirations, and any relevant industrial or community experience would also be highly appropriate. If an applicant has already contacted a potential dissertation supervisor (which is highly advised), that should be made known within the statement.
Applicants must also submit the required documents outlined in the checklist of required documents.
Note:
Admission is competitive and occurs once per year. The specific average or standing required for admission varies from year to year. Students are selected by taking into consideration a wide range of criteria, including grades, distribution of courses taken, statements of academic intent, reference letters, research interests, and supervisor and funding availability.
Possession of the minimum requirements does not guarantee acceptance. Preference will be given to applicants with the best qualifications.
Required test scores for English language proficiency:
See English language proficiency for the minimum required test scores for this program.
Please see application deadlines for specific dates. Note that the application deadlines listed are for both the online application and all supporting documentation.
Applications for admission to all graduate studies programs are submitted online. There are five steps you must go through to complete the application process. See application process and requirements for step-by-step instructions.
---
Many of our graduate programs are extremely competitive; the number of qualified applicants normally exceeds the number of seats available for each intake. Satisfaction of minimum entry requirements does not ensure admission.
Research areas
Abuse against women
Beliefs about justice
Corrections/penology
Crime and ethnicity
Criminology theory
Cybercrime
Hate crime
Homicide
Inequality and crime
Mental health
Policing
Poverty and inner-city crime
Restorative justice
Social media
Stereotyping, stigmatization and discrimination
Surveillance
Terrorism
Victimization
Learn more about the research areas within this program and find research experts by visiting the faculty's website and the university's Expert Centre.
Additional information
For program requirements, including required number of credits for completion, program maps and course descriptions, please see
the academic calendar and course catalogue of
Loading...
.
Courses are subject to change without notice.
Internal awards and funding
Applicants to research-based graduate programs who are studying full-time are automatically considered for some types of funding at the time of admission.
Types of funding that do not require an application:
Entrance scholarships
Minimum funding packages
Teaching assistantships, research assistantships and graduate research assistantships
For more details on the above funding opportunities, see graduate student awards and funding.
Please note: Part-time students are not eligible for the above funding opportunities.
External awards and funding
Graduate program applicants are encouraged to apply for external awards to help finance their education. The application process differs for each competition, so review the information carefully to determine where and when you must apply. Please note: The majority of these awards are for domestic or permanent residents only.
Tuition fees for graduate programs are charged on a flat-fee or fee-per-credit basis and vary by program and student status.
For current, specific fees and details on flat-fee versus fee-per-credit programs, please see tuition and fees.