Education (Doctoral Program)
Overview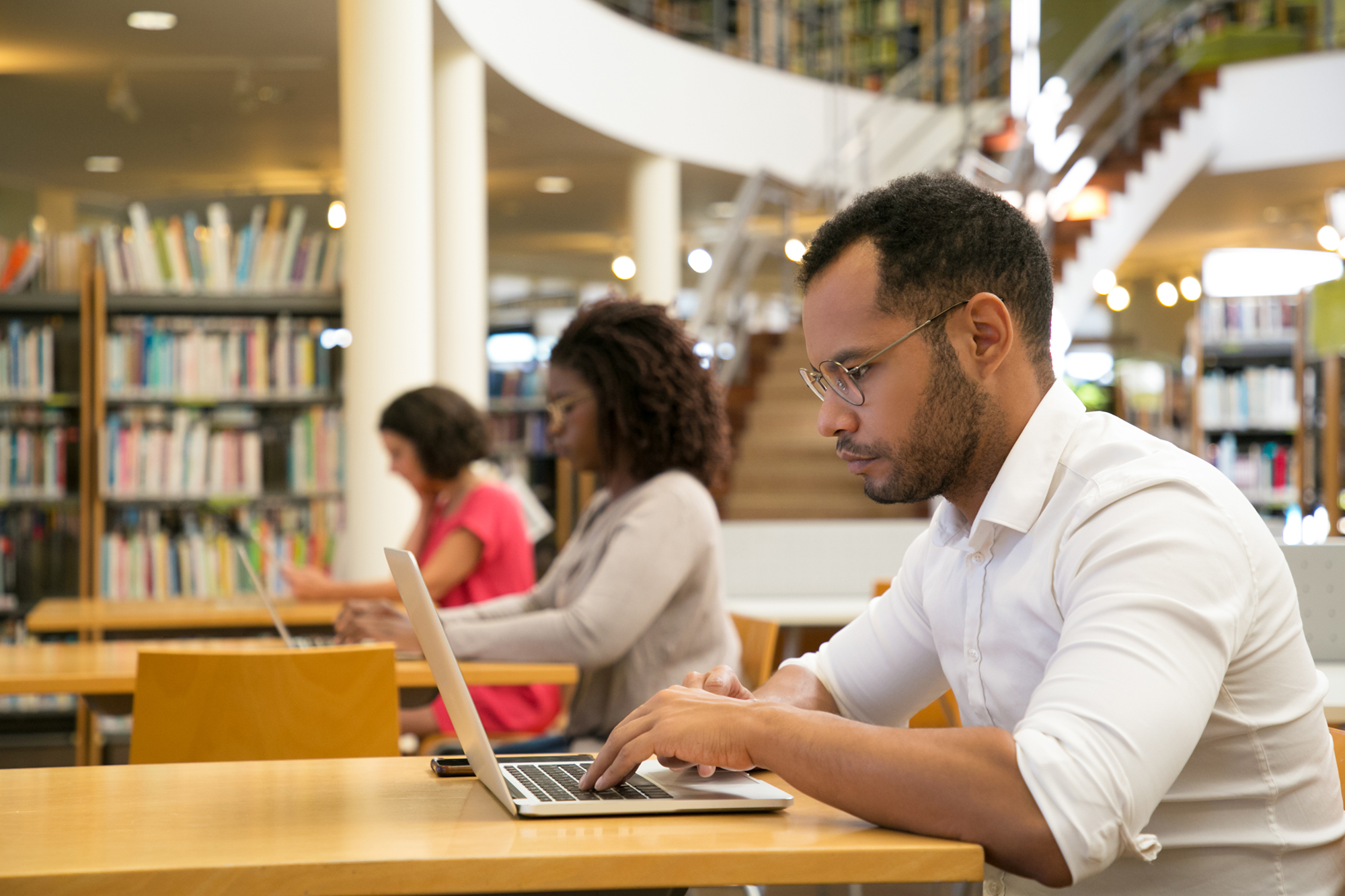 The Doctor of Education is an applied research degree that is aimed at working professionals in K-12, universities, colleges, and in public and private sector organizations. The EdD will provide students with research experience that is focused on professional practice.
Aimed at working professionals, the Doctor of Education (EdD) provides students with the critical skills necessary to better navigate the increasingly complex and constantly changing educational framework. With the theme of "Education in the Digital Age", this program is designed to help students address challenges that require a sophisticated and research informed response from educators. This allows students to focus on specific aspects of the use of technology in education as well as topics that are set in the broader landscape of the digital age.
Graduates are prepared to analyze complex problems of practice and use collaborative skills to develop innovative solutions to community issues.  
Designed with K-12, university and college educators, as well as public and private organizations in mind, the EdD is situated fully online, allowing for more ease of access for working professionals. Providing our EdD fully online positions this program at the core of our digital age, allowing students to critically reflect on digital practice within our modern society.
This program draws on faculty members from a wide range of programs within the Faculties of Education, Science, Health Sciences, Social Science and Humanities, Business and Information Technology, and Engineering and Applied Science. This cross-faculty and interdisciplinary approach is an important differentiator for the program and one of the many key factors that positions the EdD ahead of the curve.  
By the end of this program, students will be able to:
Identify and investigate complex educational problems to provide research-informed, professionally grounded solutions.
Demonstrate fluency and in-depth critical understanding of digital technologies used in educational research.
Produce original research and writing that meets the scholarly standards in the field of education.
Incorporate divergent literacies, perspectives, and disciplines when analyzing, evaluating, and articulating positions on research, policy, or practice for education in the digital age.
Employ relevant research methodologies and theoretical underpinnings for framing and analyzing problems of educational practice in the digital age.
Articulate the ways that uses of digital technology in education inform and are informed by the social, cultural, community, institutional, and policy context.
Admissions
Admissions
The admission requirements for the EdD recognize professional educational practice as well as the possibility of course based master's degrees.
EdD applicants may pursue admission under the
general admission requirements
for doctoral programs at Ontario Tech University. These are:
Completion of a research project or thesis-based master's level degree from a recognized institution in the same area of graduate study or a closely related subject.
A minimum B+ average (GPA: 3.3 on a 4.3 scale)
Applicants' educational professional practice will be considered in the admissions process. In addition, EdD applicants may be admitted with a course-based master's level degree from a recognized institution in education or a closely related subject.
Applicants who hold a course-based masters will be required to show evidence of their ability to:
Define a research question or problem
Devise a research design; and
Analyze and report research findings in an academically rigorous manner, such as a major academic paper
This evidence may include professional documents that demonstrate the ability to conduct and report on research at a graduate level.


Required supporting documents:
Please see the checklist of required documents for a list of supporting documentation that must be submitted with your application. 
Additional requirements:
A commitment from a thesis supervisor - see Faculty Research
A two- to three-page statement of academic intent
A curriculum vitae (CV)
A substantive writing sample. A sample of the applicant's MA thesis is optimal. However, a sample from any published work (with the applicant as the first author) would suffice if a thesis was not completed or pursued
All applicants will be required to identify a proposed thesis supervisor in the admissions process. Applicants should contact potential supervisors as part of the application process in order to assess whether there is appropriate support for their potential thesis research. The match between a students' qualifications and area of interest, and the expertise of faculty available for supervision, are critical criterion for admission. The supervision topic areas available for each application cohort will be published on the Ontario Tech website where the faculty members available for supervision will be profiled.
Please see application deadlines for specific dates. Note that the application deadlines listed are for both the online application and all supporting documentation.
Note: Application deadlines may be extended for domestic and/or international applicants. Check the application deadlines page for updates. Extended deadlines are not guaranteed.
Applications for admission to all graduate studies programs are submitted online. There are five steps you must go through to complete the application process. See application process and requirements for step-by-step instructions.
---
Many of our graduate programs are extremely competitive; the number of qualified applicants normally exceeds the number of seats available for each intake. Satisfaction of minimum entry requirements does not ensure admission.
Additional information
Sample courses:
Critical Issues in Education in the Digital Age
Research Perspectives and Methods
Mental Health and Wellbeing in the Digital Age
Foundations of Leadership
Leadership and Technology
Social and Cultural Context of Education
Learning to Teach in an Online World
Youth, Media and Popular Culture

For program requirements, including required number of credits for completion, program maps and course descriptions, please see
the academic calendar and course catalogue of
Loading...
.
Courses are subject to change without notice.