Graduate Diploma in Police Leadership
Overview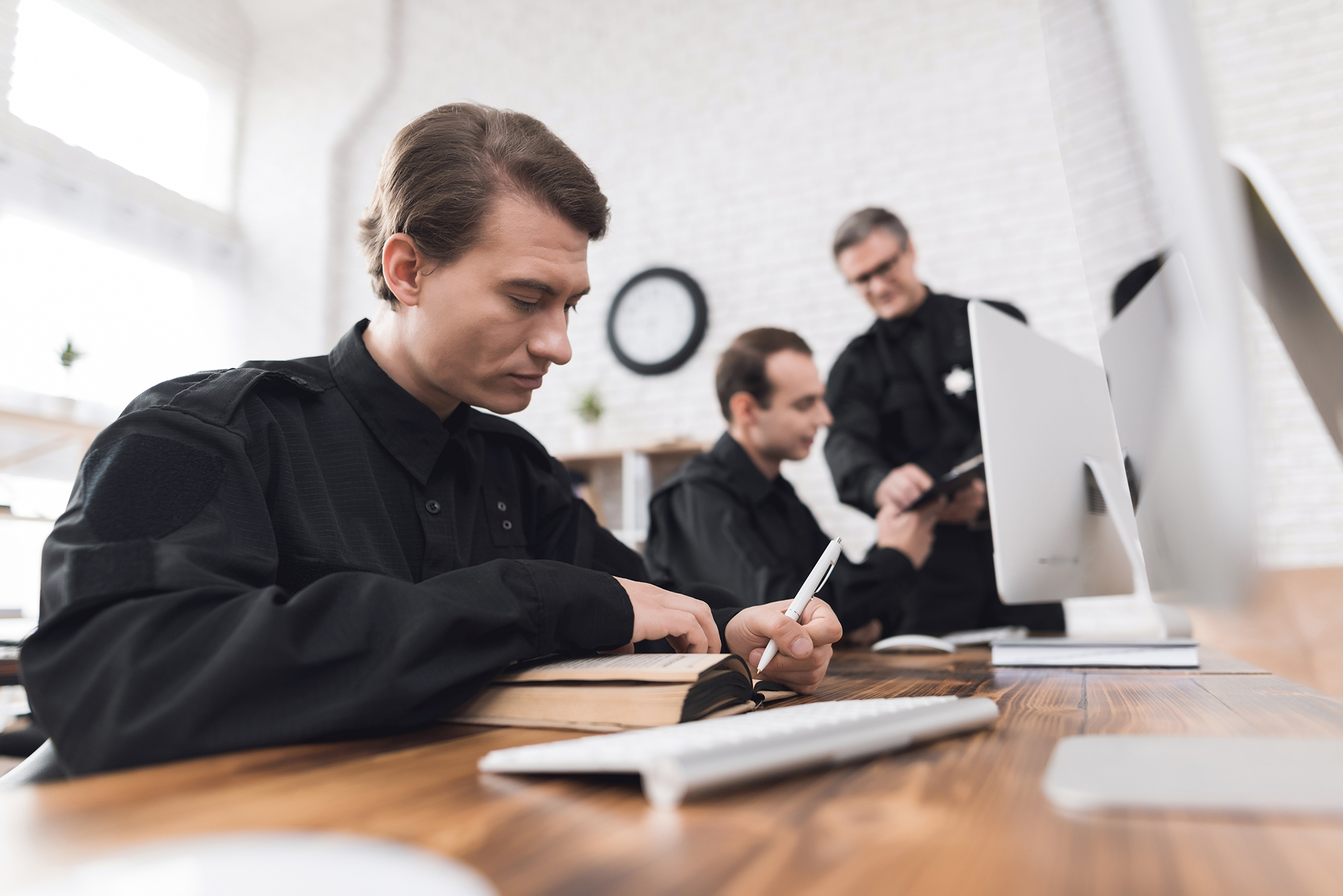 The Graduate Diploma in Police Leadership is designed to foster problem-solving skills, critical thinking and scholarly reflection on policing. It is designed with a rapidly changing technological, political, social and demographic landscape in mind.
The Graduate Diploma in Police Leadership was created to meet the urgent need for adaptable, innovative and diverse police leaders. This program was developed for both active duty police officers who are interested in advancing in their organizations as well as officers who have already assumed leadership positions, and are mandated to complete educational training to serve in their supervisory roles.
Police leaders enrolled in this program will develop a more thorough understanding of their local policing context but also the broader regional, national, and global contexts in which policing occurs.
Our program offers a contemporary approach to policing by bringing the latest trends to the forefront, allowing students to contextualize these changes in policing within historical as well as present-day criminological literature.  
Police officers will learn social science research methodologies and outside influences that impact their profession. They will also be provided with the skills needed to navigate, understand and adapt to the complex nature of contemporary policing.
By the end of this program, students will be able to:
Explain the historical origins of policing as a social institution, its development throughout earlier periods, and its emerging contexts in contemporary times.
Describe and evaluate policing techniques, research, and challenges in order to problem-solver complex policing issues.
Participate in collegial, evidence-based discussions about controversial policing issues with peers, community partners, and the public.
Formulate and execute evidence-based strategies for change in order to improve the functioning of policing organizations.
Admissions
Admissions
Hold an undergraduate degree, from a Canadian university, or its equivalent from a recognized institution. Normally, applicants are expected to have graduated with a social science degree that has provided them with a sound understanding of social science methodologies and a basic understanding of criminological theories. Students without a social science related degree are encouraged to apply but should reach out to the Graduate Program Director to discuss their specific circumstances before applying.
Have a minimum academic standing in their undergraduate degree of a B- (GPA: 2.7 on a 4.3 scale or 70 to 72 per cent) or obtain the permission of the Graduate Program Director.
Applicants not meeting the minimum academic requirements or those without an undergraduate degree will be granted admission to the diploma on a case-by-case basis following Ontario Tech's non-standard applicant process.
Please see application deadlines for specific dates. Note that the application deadlines listed are for both the online application and all supporting documentation.
Applications for admission to all graduate studies programs are submitted online. There are five steps you must go through to complete the application process. See application process and requirements for step-by-step instructions.
---
Many of our graduate programs are extremely competitive; the number of qualified applicants normally exceeds the number of seats available for each intake. Satisfaction of minimum entry requirements does not ensure admission.
Additional information
Program courses:
Equity and Inclusion in Policing
Evidence-Based Policing
Historic and Emerging Patterns in Policing
Leading and Implementing Transformation in Police Organizations
Transfer credits towards MA Criminology
Students will be allowed to transfer all of the four credits they earn as part of the Graduate Diploma in Police Leadership toward the completion of our MA in Criminology. Entry to our Criminology Master's program is competitive and not automatic. Students must meet the existing MA Criminology entrance requirements.
Tuition fees for graduate programs are charged on a flat-fee or fee-per-credit basis and vary by program and student status.
For current, specific fees and details on flat-fee versus fee-per-credit programs, please see tuition and fees.