Political Science
| | |
| --- | --- |
| Degree | Bachelor of Arts (Honours) |
| Faculty | Faculty of Social Science and Humanities |
| Location | Downtown Oshawa campus location |
| Start dates | September |
| Length | Four years |
| Program load | Full-time |
| OUAC code | DAO |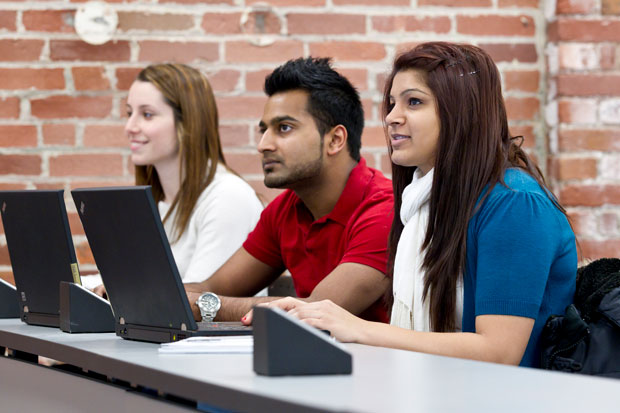 Our program emphasizes strategies for creating sustainable community development policies, which target improved quality of life and address important community justice and planning issues. 
General information
What is your passion? This program explores a wide range of issues related to understanding and reimagining the world:
Climate change and environmental sustainability
Community building and rebuilding
Economics and politics
International and local development
Policy creation and implementation
Social justice and poverty
War, peace and protest
This program is unique in that it addresses policy and social justice issues, with a focus on the interrelations of communities including nations, regions, cities, towns, and social movements. It emphasizes strategies for creating sustainable policies for community and international development, improved quality of life, and social justice and community planning.
This interdisciplinary major draws on faculty strengths in political science, sociology, public policy, history, communication and digital media studies, philosophy, legal studies, and economics to give you an integrated multidisciplinary background.
---
Additional information
Faculty of Social Science and Humanities website
Program curriculum
Sample courses:
Activism
Anti-Poverty Policies
Community Development and Planning
Environmental Justice
Human Rights
Indigenous Rights
International Development
International Relations
Labour and Economic Policy
Racial and Gender Equality
Social Policy
Urban Renewal and Development
War, Terrorism and Conflict
A full program map is available in the Undergraduate Academic Calendar. Courses are subject to change without notice.
Experiential learning
A limited number of fourth-year students are granted an opportunity to participate in a learning experience with a community organization. The practicum is an experiential learning tool that provides students with opportunities to acquire workplace skills and knowledge, confront the relationship between theory and practice, and cultivate a sense of personal and professional development. The practicum course consists of 100 hours of fieldwork with a community organization, several in-class seminars and a set of academic assignments.
Career opportunities
This program will prepare you to apply sociological knowledge to the pursuit of social well-being through improving community conditions. Upon graduation you will have the knowledge and skills to pursue:
Community organizing and outreach
Foreign service and diplomacy
Government administration and public service 
Graduate studies in political science, sociology, policy studies or related disciplines 
Human rights and humanitarian aid work
Law 
Policy analysis in business, government or non-profit organizations
Research with government, community or charitable organizations