Overview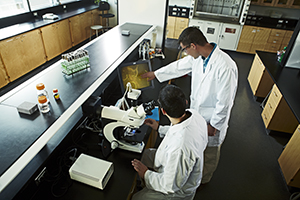 This program provides an excellent basis for writing the MCAT exam and for satisfying course requirements for applying to professional programs in medicine, pharmacy and dentistry.
If you're interested in applying to the Biological Science program without co-op, apply via the Ontario Universities' Application Centre (OUAC) using OUAC code DSB. 
If you're interested in applying to the Biological Science (Co-op) program, apply via OUAC code DCB. 
You can pursue the Honours Biological Science program or choose to specialize in one of the following areas:
Science and Management
If you are interested in managerial and leadership roles, consider applying for the five-year Bachelor of Science and Management (Honours) program in your upper years of study. Graduates gain a solid foundation in the key functional areas of business and management, including finance, accounting, operations, project management and marketing.
There is a wealth of opportunities for science graduates in industry, government and in areas of applied science. The combination of a science degree and business and management education will give an added advantage to graduates in establishing careers within these practical fields.
Explore the complex systems of life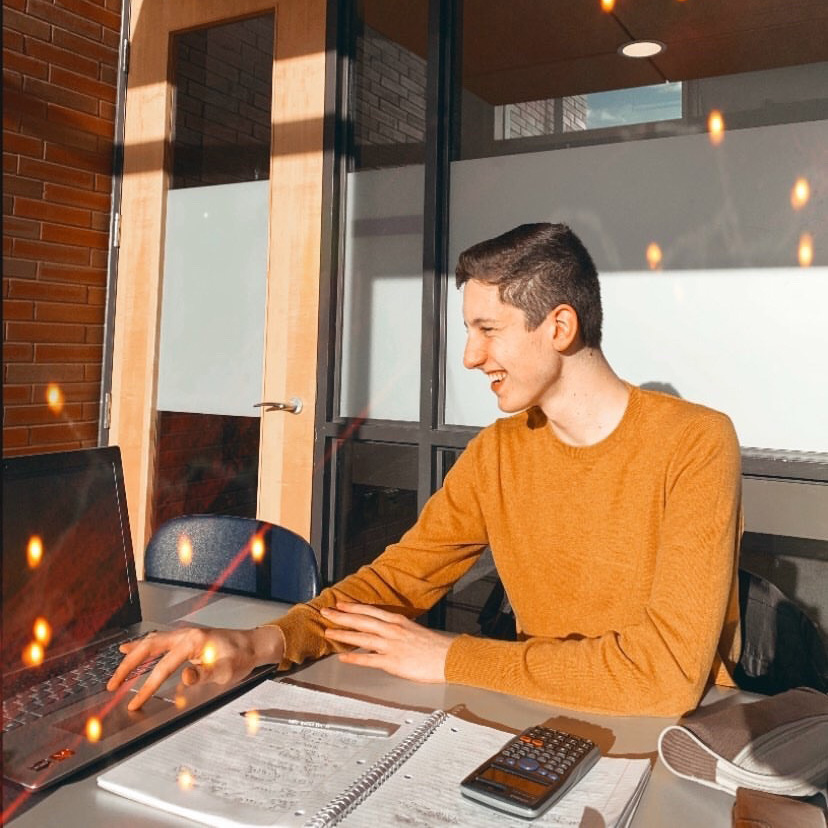 The professors I have in the Biological Science – Life Sciences program are unparalleled. Professor Brar understands the minds of students and that physics can be intimidating to the novice learner. Professor Brar was engaging, supportive, caring and a friend to all; he completely changed my outlook on physics! Science courses are filled with instructors that genuinely care about you—that go above and beyond to help you succeed.

Eric Doyle

Bachelor of Science (Honours) in Life Sciences

Class of 2023
Admissions
Admissions
Current Ontario secondary school students must complete the Ontario Secondary School Diploma (OSSD) with six 4U or 4M credits including English (ENG4U), Advanced Functions (MHF4U) and two of Biology (SBI4U), Calculus and Vectors (MCV4U), Chemistry (SCH4U) or Physics (SPH4U). In addition, a combined minimum 70 per cent average in prerequisite math and science courses is required. It is recommended that all four of MCV4U, SBI4U, SCH4U and SPH4U be taken.
Note: Admission is competitive. The specific average or standing required for admission varies from year to year. Students are selected by taking into consideration a wide range of criteria including school marks, distribution of subjects taken and performance in subjects relevant to the academic program. Possession of the minimum requirements does not guarantee acceptance. Preference will be given to applicants with the best qualifications.
| | |
| --- | --- |
| Last year's cut-off | 70 per cent |
| Expected cut-off | Low 70s |
Career opportunities
Pursue career and advanced education opportunities in a variety of areas including:
Biotechnology sector
Environmental sector
Food industry
Government or private research laboratory
Medicine (after further study)
Pharmaceutical sector
Pharmacy (after further study)
Secondary school teaching (through Concurrent Education)
An Honours undergraduate degree in Biological Science will also allow you to pursue graduate studies, including the university's Master of Science program in Applied Biosciences. 
Experiential learning
A five-year Co-operative Education option is available; it satisfies the guidelines of the Canadian Association for Co-operative Education. The program combines an Honours Bachelor of Science program with embedded work terms. The co-op option gives you opportunities to apply your classroom and lab concepts to real-world situations and help you gain valuable, relevant work experience to promote networking and lifelong career success.
Co-op work terms give you the opportunity to earn a competitive salary that will help pay for your university degree, and the work experience to help clarify your career objectives. More importantly, a co-op degree gives you a distinct advantage that will assist your prospects for full-time employment after graduation or for being readily accepted into graduate school to pursue further studies. Studies have shown that university students who graduate with a co-op degree have lower debt loads, are employed faster and have higher starting salaries.
We are committed to providing you with outstanding opportunities to work with today's highest-quality employers in business and industry. Our university has developed strong partnerships with leading employers in Durham Region and beyond to allow you to connect with experts in the field and gain hands-on, real-world experience.
Did you know?
Sample courses

For program requirements, including required number of credits for completion, program maps and course descriptions, please see

the academic calendar and course catalogue of

Loading...

.

Courses are subject to change without notice.