Overview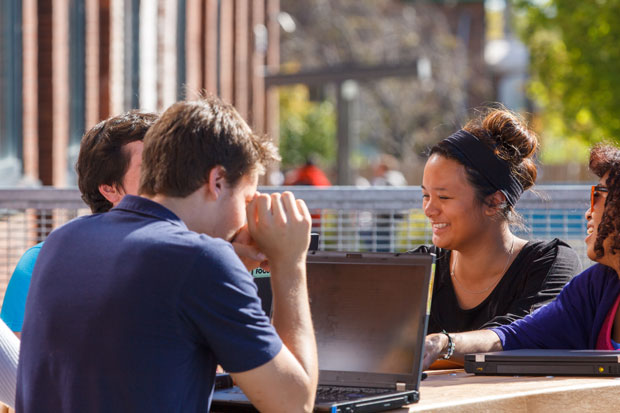 Satisfy the course requirements for applying to Law school in our Legal Studies program, studying the law's defining features, forms and functions.
Most of today's controversial issues—whether stemming from political conflict, technological developments, economic inequality or other social changes—are expressed and mediated through law. The Legal Studies program offers you the opportunity to critically explore the social roles of law and its connections with community, government and society from different theoretical perspectives. The program demonstrates a commitment to promoting justice by cultivating active citizenship skills, critical reflection, and respect for diversity, pluralism, equality and equity. 
You will be stimulated to appreciate the law in its plural—formal and informal—forms and to evaluate it from diverse perspectives. You will be challenged to question whether law equally responds to the needs of all groups in society, including Indigenous peoples, racial minorities, immigrants, the poor, women, members of the 2SLGBTQ+ community and persons with disabilities. You will study law in relation to topical themes, including national security, globalization, technology and the environment. You will explore various ways of resolving social conflicts—from traditional court processes to alternative methods of dispute resolution such as mediation.
Legal Studies graduates have knowledge and skills suitable for careers requiring legal research and analysis, policy analysis, human rights advocacy, mediation and/or an understanding of privacy and information access issues. The program also offers preparation for graduate work in legal studies, law school, or paralegal and mediator certification programs.
You may pursue the comprehensive program or a specialization in:
Alternative Dispute Resolution
Human Rights Law
Information Law
Students also have the opportunity to complete a double major in Legal Studies and Political Science. This double major enables students to receive degrees in both Legal Studies and Political Science in four years. The two programs are especially complementary given law and politics are deeply intertwined. Students learn to navigate how legal systems affect governance, and how power impacts lawmaking and legal decision-making. You will acquire knowledge and skills that especially equip you to enter into the legal profession, including law school. 
Admissions
Admissions
Current Ontario secondary school students must complete the Ontario Secondary School Diploma (OSSD) with six 4U or 4M courses, including English (ENG4U).
Note: Admission is competitive. The specific average or standing required for admission varies from year to year. Students are selected by taking into consideration a wide range of criteria including school marks, distribution of subjects taken and performance in subjects relevant to the academic program. Possession of the minimum requirements does not guarantee acceptance. Preference will be given to applicants with the best qualifications. 
| | |
| --- | --- |
| Last year's cut-off | 70 per cent |
| Expected cut-off | Low 70s |
Career opportunities
Federal and Provincial Government Administrator
Human Rights Advocate
Legal or Policy Analyst
Legal Researcher
Mediator/Dispute Resolution Specialist
Social Services Worker
Experiential learning
A limited number of fourth-year students have an opportunity to participate in a learning experience with a community organization. The practicum is an experiential learning tool that provides students with opportunities to acquire workplace skills and knowledge, confront the relationship between theory and practice, and cultivate a sense of personal and professional development. The practicum course consists of 100 hours of fieldwork, several in-class seminars and a set of academic assignments.
Did you know?
Sample courses

For program requirements, including required number of credits for completion, program maps and course descriptions, please see

the academic calendar and course catalogue of

Loading...

.

Courses are subject to change without notice.